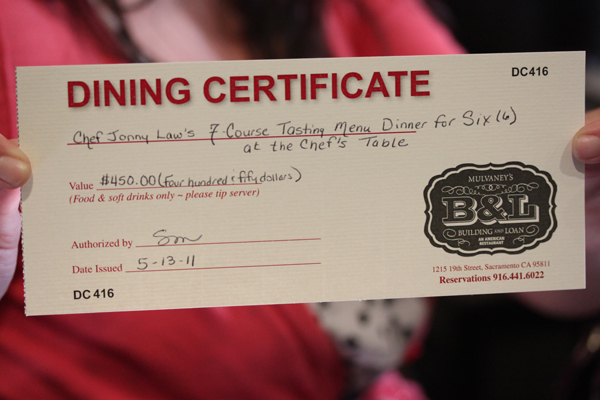 Exclusive 7-Course Tasting Menu for 6
We just found out that the "Dinner for 2" to Mulvaney's is now a very special 7-Course Tasting Menu for 6 at the Chef's Table, valued at $450!  You know Mulvaney's. You know the mind blowing food they create. You know this is  HUGE!
Everyone who registers for Young Leaders Connect by the 23rd is entered to win! If you've already registered, you are eligible to win, but convince 5 friends to register as well and increase your chances of getting a seat at that table. This is a culinary experience you'll be talking about for ages!
REGISTER NOW! Tell your friends!