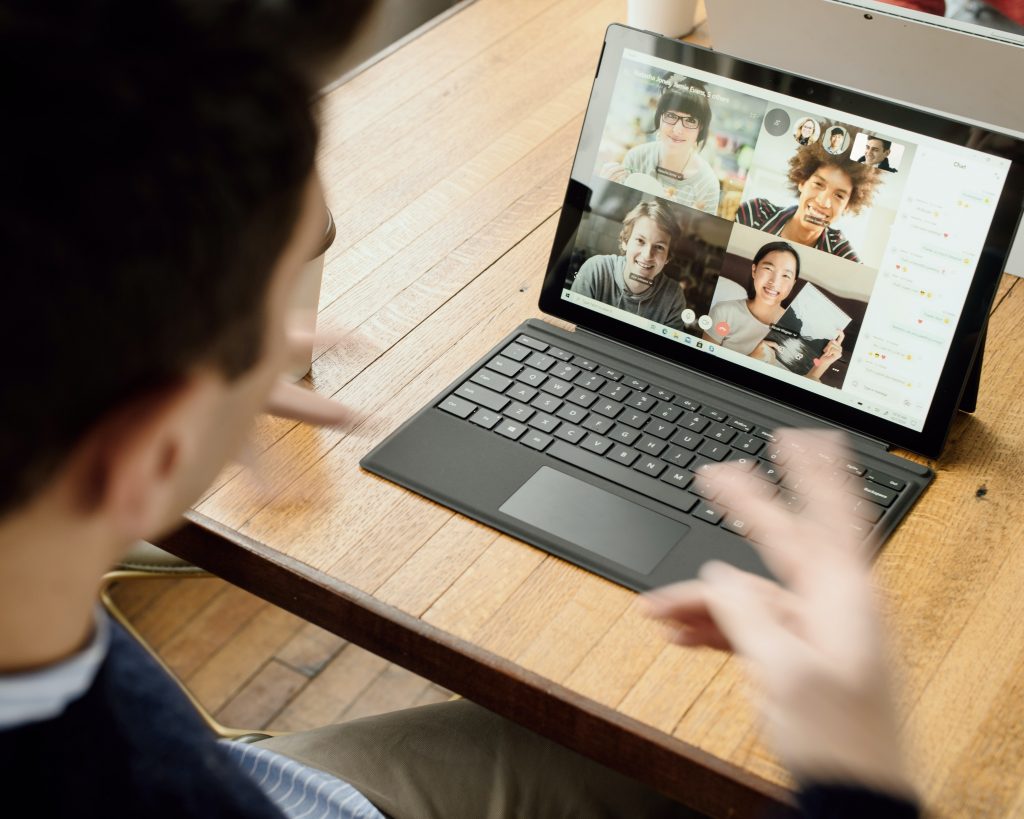 Remember a year ago when we thought we'd be stuck at home for 3 months and then everything would go back to normal? I know...cute, right? With 2021 in full swing and COVID-19 restrictions still preventing large gatherings, the Metro EDGE Leadership Council has modified the program to keep EDGErs connected virtually until we can all safely meet in person again someday. Even in this virtual world, being an EDGE member is still one of the best ways to network with Sacramento's young professionals. Make sure you're taking in all our goodness by following these easy steps to get the most out of your membership during the pandemic:
Attend Our Virtual Events - When we ask our members, "Why did you join Metro EDGE?" most of the time we hear two things: "To grow as a young professional and to network with others in the area." That is exactly what our virtual events do - help you develop your professional skill set and network. Hands down, this is the first key step to taking advantage of your membership, and at a price point of free or discounted for many of our events - what could be better? If you haven't already, go to our Upcoming Events Page and register for at least one upcoming event. There is a whole community of young professionals that would love to see you there.
Make Some Magic Happen - To quote the great Michelangelo, "As you give out, so shall you receive." Seriously, no truer words have been spoken. If you're really looking to make some magical connections, hone in on your skills, and feel like you're part of our amazing Sacramento network of young professionals - JOIN A COMMITTEE! Our committee work is where it's at and we're looking forward to meeting you! Our committees meet once a month over Zoom for an hour. Whatever you have to give, no matter how small or great, it'll make an impact. Best of all, you'll be sure to meet some new friends along the way.
Get Plugged In - No matter if you're a social media kind of person, you'd rather watch a video, or read a good blog, Metro EDGE is here for you. For our social media lovers, you can find us on Facebook, Instagram, Twitter, LinkedIn, and YouTube. Our content is curated by a fabulous communications team, so you won't tire of what we're sharing. And, if you haven't already, join our members-only Facebook Group for ongoing member conversations. Lastly, don't forget to subscribe to our newsletter, filled with great reads and news on our upcoming events. It's the easiest way to stay connected! 
Plus, did you know Metro EDGE is a resume booster? The skills you learn and the volunteer time you put in on a committee are valuable experiences that you can list on your resume. If you're looking for a promotion or a new job, these can be valuable additions! 
We know that Zoom fatigue (and life in general) is a challenge during this COVID-19 pandemic, but don't put your professional development on pause. As a member of Metro EDGE, you can keep growing your network and your skills by participating in our many programs virtually.
If you're still not sure where to start, you can ask to have a Metro EDGE Ambassador reach out to you. Our Ambassadors are more than happy to talk with you about your personal and professional goals, and introduce you to opportunities and other Metro EDGE members to help you get the most out of your membership. To request an Ambassador call, please fill out this short survey form.
Celia Coughlin-Surridge serves on both the Engage and Communications committees and is the Metro EDGE Ambassador Lead. A member of Metro EDGE since early 2020, Celia is dedicated to welcoming our new members and helping them find ways they can maximize their membership benefits while we're in this virtual landscape. Celia is an online marketing consultant and can be found on LinkedIn.