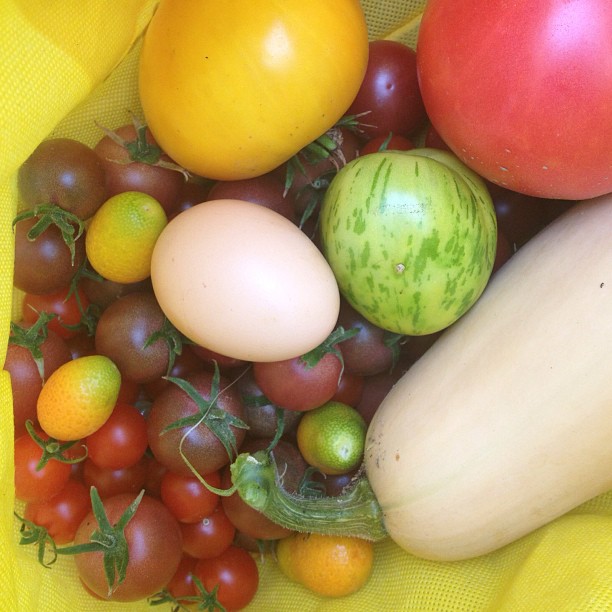 #myfarm2fork Instagram Contest
To celebrate Farm to Fork Week here in America's Farm to Fork Capital, Metro EDGE wants to see what the slogan means to you by conducting an Instagram hashtag contest. Photos of herbs in your garden, a meal at a great restaurant, or bottle of local wine are all good examples but it is your personal touch that will make this interesting. Make sure you're following the Metro EDGE Instagram account (required to win). Post your photos to Instagram with the hashtag #myfarm2fork from September 20th to September 29th for a chance to win the tasty prizes listed below.

Drawing #1 September 25th
Best photo of the day wins 2 tickets to Legends of Wine on September 26th

Grand Prize Drawing September 29th
Best photo of the contest (excluding Sept25th winning photo) wins:
2 VIP tickets to Sactoberfest ($150 value)
$50 gift card to Red Rabbit
Local Beer from Ruhstaller
Delta grown Chardonnay, Pear Ginger jam and 6 wine tasting tickets from Rendez-vous Winery
Do Napa Overnight Kit
2 wine tasting cards in Downtown Napa
Local Honey from Solabee
Coffee from Insight Coffee
Pushkins Bakery cupcakes
Soil Born Farms CSA Box
Farm to Fork Week tee shirt
Happy posting!
__________
Grand Prize Drawing date extended to September 29, 2013
Entries will be judged by the Metro EDGE Communications Committee Members. Winner must live or work in the greater Sacramento area and be able to pick up prizes in downtown Sacramento. Winner must be following the Metro EDGE Instagram account.
This Instagram hashtag contest is intended to be a useful exchange of information related to Metro EDGE and Farm to Fork Week, with a focus on food and our community. We encourage participation and welcome any and all questions and commentary.
However, we won't allow any abusive content, including but not limited to, hate speech, personal attacks, violent remarks, profanity, excessively repetitive posts and SPAM, or off-topic postings. We reserve the right to report abuse to Instagram.