By Marycon Razo, Metro EDGE Philanthropy Committee Member
As Coco Chanel would say, "everyday is a fashion show and the world is the runway". Whether you have an important meeting, awards gala, or a happy hour with friends, we all want to strut our stuff and make the best impression. Join Metro EDGE on August 19 at In the Mix :: Fashion Forward and learn ways to enhance your wardrobe for Fall 2014.
With pumpkin spice lattes and "boot weather" season fast approaching, many of us need to update our closet with the season's newest styles. Don't put away those summer dresses and bright outfits just yet. Fall fashion includes bold prints, pastels­­-paired down with a dark jacket or cardigan. Interested in tips like these? Fashion Forward will feature local experts on-hand offering advice catered to your own personal style.
As featured on Fox 40 and Good Day Sacramento, local fashion celebrity, author of the lifestyle blog, The Lipstick Giraffe, and Downtown Sacramento Partnership Marketing Manager Kachet Jackson-Henderson will be showcasing a ten-step process on achieving the "look for less". We all want to keep up with latest fashion trends, why not do it without breaking the bank? As an expert bargain shopper, Kachet will be sharing her secrets with attendees on where and when to find the best deals locally. She will even have samples of some her recent finds.
For the Gentlemen

G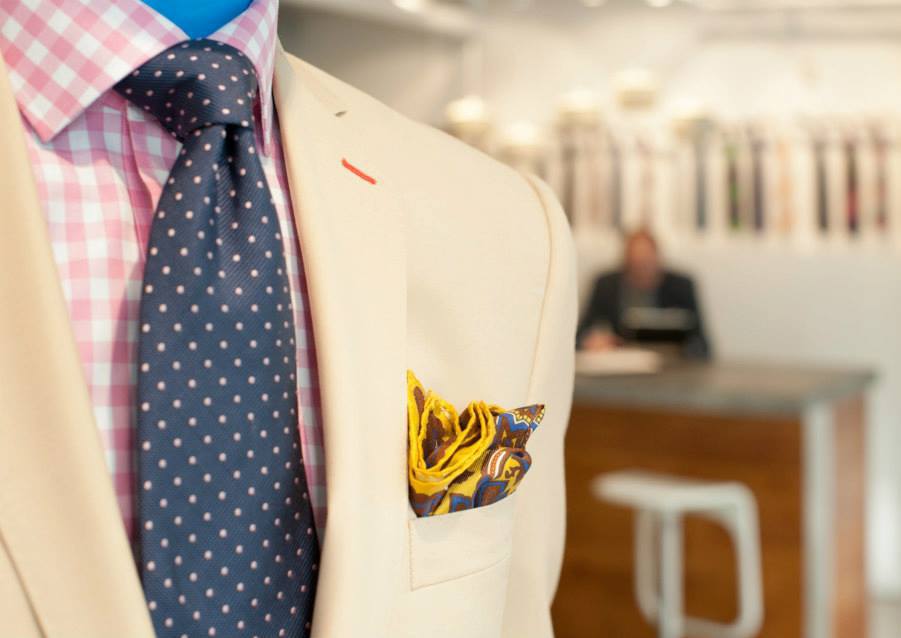 uys, ever see a sharp looking suit on a mannequin, only to find it that it looks nothing like it after trying it on? Come and meet representatives from R. Douglas Custom Clothier who can custom create for your specific size and taste. Sometimes the standard men's size doesn't fit everyone, even if it's tailored. Who doesn't want to feel and look like Don Draper? Even if you're not in the market for a new suit, R. Douglas can custom create other products including shirts, pants, blazers and accessories.
Giving Back
EDGE encourages you to bring in gently used men and women's professional work attire to donate to WEAVE. Your donation will provide clothing to victims of domestic violence and/or sexual assault in the greater Sacramento area entering the workforce.
There will also be a drawing benefiting EDGE's 2014 beneficiary The Sacramento Children's Home. Prizes include: a spa gift certificate, a restaurant gift card, fashion consultations, and much more. Be sure to bring cash to enter the drawing.
Dress to impress at the next In the Mix and thank you to LaunchPath for sponsoring the event!