Imagine a Sacramento without protected bike lanes, Jump bikes, Downtown Commons (DOCO), and The Barn. A time when dive bars made up the primary landing spot for a night out and options for hip, upscale living in downtown and midtown were scarce. This presented an era of opportunity.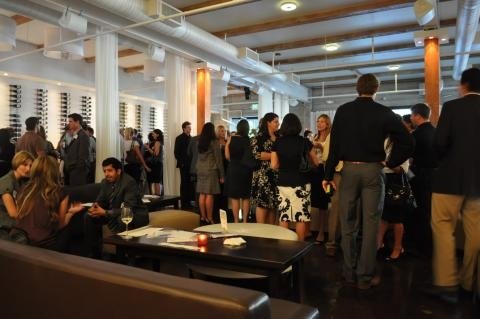 In 2009, the Sacramento Metro Chamber created the Young Professional (YP) Advisory Council to "inspire a new generation of young professionals in the Sacramento region to engage, innovate and lead." As a result of that vision, Metro EDGE was born and quickly set foot on its path to becoming the region's largest YP organization. This feat could not have been accomplished without the combined efforts of a group of aspiring young and dedicated community leaders with a common goal: make Sacramento a place where YPs want to live, work and play.
Ten years ago, Sacramento was missing the nightlife that so many other cities could offer, but with perseverance, EDGE not only set out to find the best locations to mix and mingle but offered its members exclusive opportunities to preview new venues. For those who have been involved since the beginning, you may remember EDGE's Preview Event at Lounge on 20, a brand new hot spot at the time (in the space now occupied by LowBrau). This was EDGE's first official event and it went off with a bang!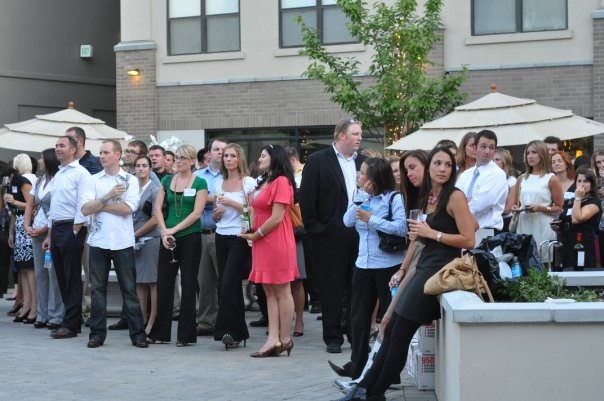 The Metro EDGE Kick-Off Mixer took place a few months later, on September 9, 2009, on the back patio of L Wine Lounge and in the interior courtyard of the 1801 L Street apartment complex. A true milestone, this event set the bar high for an annual mixer that has since become known as EDGE 916. EDGE collected money for its first philanthropic effort and had a live band. Mayor Kevin Johnson even attended the event and delivered a speech on the excitement of EDGE and evolution of the city!
Metro EDGE gained momentum quickly and in the 10 years since its creation has become an opportunity for young professionals who grew up in Sacramento, went to school here, or are new to the city to connect. YPs are able to make meaningful contributions to Sacramento because of EDGE's philanthropy, community development, and its sense of camaraderie.
---
This is a guest blog post by Monica Folsom, 10-Year Anniversary Liason, and Jaimie Asakawa, Communications Committee member. This is the first in a series of monthly blog posts leading up to EDGE 916 in September to celebrate our 10th anniversary and to tell the story of EDGE to inspire the next generation of YPs to make their mark! EDGE 916 will be held on September 19, 2019 (stay tuned for more event details). Please save the date for this 10th anniversary celebration!