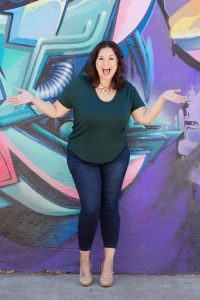 This post is a 2 minute read.
For those of you asking yourself if you should go to the Emerge Summit – this blog post is for you. To keep it simple, the answer is YES. If you're looking to make your mark in Sacramento, this is the event that will put you on the path to do exactly that.
Emerge is more than a professional development conference, it is a personal development opportunity. If you're in a job you love – this conference is for you. If you're wondering where your next step professionally should be, or feel lost about what's next for you – this conference is for you. If you love Sacramento and want to meet other Sacramento Super Fans like yourself (and me) – this conference is for you. If you have never been to anything like Emerge – this conference is for you!
Emerge Summit is the "Choose Your Own Adventure" of day-long conferences. Whether you're looking to network, learn about pursuing your passion, how to effectively search for a job or even push yourself outside of your comfort zone and go to an event where you might not know anyone – Emerge gives you that opportunity.
The opening session will start at the Crest Theatre, and you'll hear a little from me about my journey as a founding member of Metro EDGE, but you'll also hear five engaging and energizing presentations from leaders in our region who are making their mark in Sacramento. I had the pleasure of meeting with the speaker group last week and left our working lunch excited and honored to take the stage with Sacramentans who are changing what our city looks like. From the first female CEO of the Sacramento Metro Chamber to a former second-grade teacher who is now an innovation expert, to an athletics administrator who changed his entire career to chase his dream, I was sitting with people who you will be inspired to hear from.
After the opening session there is a total of 26 (yes, 26) different breakout sessions that you can attend. And you don't have to wait until the conference to pick your three sessions. Start researching and planning your breakout strategy here. And the best part is, if on event day you are inspired to go a different direction and try out something you hadn't planned, you can do that. The day is fluid, and you can make the conference what you need it to be.
Take a leap and push yourself outside of your comfort zone and start your adventure by registering here. Even if you're not sure you will know anyone – you'll know me. My first EDGE event was over 10 years ago, and I knew no one when I walked into the room, but look at me now. Who knows where this adventure will take you, but it all starts with your decision to be in the room.
I'll be looking for you in the room on September 19th. 
This is a guest blog post by Verna Sulpizio, Director of Strategic Partnerships at Visit Sacramento and the 2019 Emerge Summit emcee. You can read Verna's full bio here.