This post is a 1 minute read.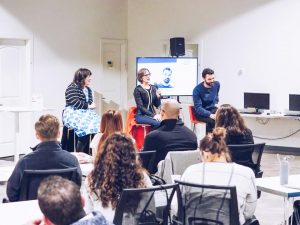 Next week on Tuesday, August 20, EDGE members will have the opportunity to hear from local entrepreneurs at the Mill at Broadway for the third "EDGEucational Forum" of 2019. The theme of the fireside chat (there literally is a fireplace) is "execute your vision," building off the previous two forums to help young professionals with career development and turning their dreams into reality.
If you remember way back in February, EDGE hosted the first EDGEucational Forum called "Envision Your Success." Attendees got expert insights on goal setting from our tremendous panel of Sacramento entrepreneurs - shoutout to Tami Hackbarth, Amber Stott, and Eric Ullrich.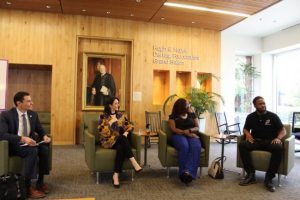 Jump ahead to May, and EDGErs were given an EDGEucation in all things professional development at the "Sharpen Your Sword" forum. Gina Richardson, Karlee Cemo McIntosh, and Armoni Easley were a wealth of knowledge, spilling their experience on job skills, mentoring, and joining a board. 
Whether this is your third or first EDGEucational Forum, we encourage you to attend by grabbing a ticket today. Those attending will get to hear from John Foley, director of Sacramento Self-Help Housing, Rob Archie, owner of Urban Roots and Pangea, and Mona Bahraini, owner of the Prickly Pear. Attendees can also help donate to the Inspire Giving grant program through the sale of mimosas! 
Please note that next week's forum is a breakfast forum from 7 to 9 a.m. This is different than the previous forum schedule. We will see you at 7 a.m. next Tuesday!
---
This is a guest blog post by Evan Harris, Metro EDGE Communications Co-Chair. Evan currently works for the Pacific Research Institute. He previously worked for Edelman Public Relations and is a graduate of the University of Oregon. Outside of the office, you can find him scouring Trader Joes, helping his wife chase their children, drinking coffee or planning his next trail run, preferably in Lake Tahoe.