April's In The Mix event is themed around "Storm the Boardroom". This mixer will be focused on providing young professionals (YPs) with the opportunity to give back to the community. Storm the Boardroom will feature a variety of non-profits that are looking for YPs to volunteer their time and devote their talents to. Leading up to In The Mix, non-profits that will be at the event will be featured on our blog. Learn more about the event and register here.
---
By Ravindar Singh, Community Engagement Committee
Non-Profit Profile: Wellspring Women's Center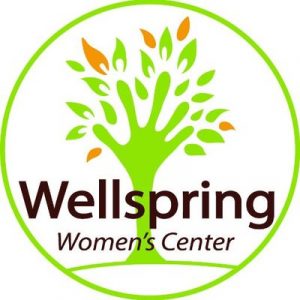 This year is off to a wonderful start for young professionals all over Sacramento. Local businesses are seeking young innovative leaders to provide executive insight, leadership, and new ideas.
Are you that person? If so, you could be exactly one of our region's most successful non-profit's next board member candidate. Wellsprings Women's Center is seeking driven YP's to join their Board of Directors.
Take the leap to broaden your knowledge, take charge of your career, enhance your network, and give back to the community.
Wellspring Women's Center is a non-profit organization. It's dining room is painted a rosy pink with peace-bringing paper cranes suspended from its ceiling. Though smiling faces are abundant, tears are shed here, too. This is a setting for the magic of radical acceptance. The women and children who frequent the drop-in breakfast center are referred to as guests, cherished and honored by the center volunteers and employees. They may be low-income, homeless or isolated, but, like everyone they seek love and acceptance.
If you are a YP that is driven by how Wellspring Women's Center gives back to the community through children's activities, safety net services, and a women's wellness program, this is the organization for you. Wellspring Women's Center board members are the fiduciaries who steer the organization toward a sustainable future by adopting sound, ethical, legal governance and financial management policies as well as by making sure there are adequate resources to advance its mission.
---
Ravindar Singh is the Community Engagement Coordinator for WellSpace Health. He helps educate the under-serviced communities on healthcare services/programs available to them. Additionally, he makes key connections with other nonprofit/for-profit organizations that service the same communities. Before his time with WellSpace, he was spent eight years as a lab tech and problem resolution specialist. After a rewarding career helping identify issues and helping resolve them, he now helps to provide the ultimate patient experience by promoting whole-patient care for all.