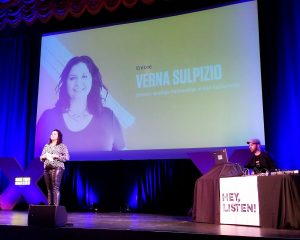 On January 31st, the Metro Chamber will host their Annual Dinner and Business Awards event to honor outstanding leaders and businesses who are making an impact in the Sacramento region. The Chamber will present a variety of prestigious awards, such as Sacramentan of the Year, Small Business of the Year, Businessman of the Year, and Businesswoman of the Year. The Chamber will also recognize a young professional who is involved with Metro EDGE for their contributions to the organization, the Chamber, and the Sacramento community. 2019 was the 10-year anniversary of Metro EDGE, so it's fitting that the winner of the Metro EDGE Young Professional of the Year award is one of EDGE's founding members, Verna Sulpizio.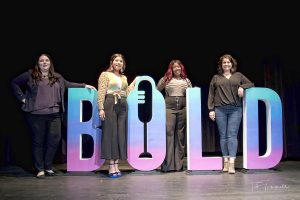 Verna has an impressive history of community leadership and volunteerism in the Sacramento region. In addition to helping form Metro EDGE back in 2009, she is an American Leadership Forum Fellow and a graduate of Leadership Sacramento. She is a past chair of the Urban Land Institute's Young Leaders Group and currently sits on the Editorial Board for Comstock's Business Magazine. Today, you can find Verna volunteering her time and talent to community events happening around Sacramento. She recently served as the emcee for the 2019 Emerge Summit and one of the speakers for BOLD, a unique speaker series designed by women in the Sacramento region.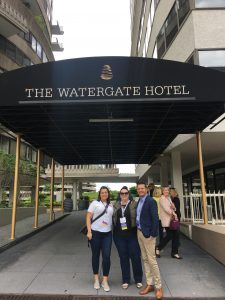 Verna's professional resume also reflects her passion for bettering the Sacramento region. She has served as the President and CEO of the West Sacramento Chamber of Commerce and the Executive Director of the Florin Road Partnership. She currently works at Visit Sacramento as the Director of Strategic Partnerships.
In addition to the 2019 Metro EDGE Young Professional of the Year award, Verna has received other awards such as an Emerging Leader award from the California Travel Association and a 40 Under 40 award from the Sacramento Business Journal.
Verna is without a doubt a changemaker who has made her mark in the Sacramento region not just in 2019, but for the last decade! We thank Verna for all her work in the community, especially with Metro EDGE. It is young professionals like her that pave the way for the next generation of YPs in Sacramento, and have shown us that with hard work, passion, and dedication, we can make our mark in Sacramento, too.