Words of Wisdom is a monthly interview on the Metro EDGE blog with an executive who is making an impact in the Sacramento community. Think of these interviews as a mini Executive Insight where you will receive valuable career advice that will help you grow as a young professional! This month's interview is with Hasani Johnson, Director of Development at Improve Your Tomorrow. Improve Your Tomorrow is a local nonprofit whose mission is to close the college achievement gap and improve the educational and career outcomes of young men of color. Improve Your Tomorrow is also the 2021 Inspire Giving grant recipient. Read Hasani's interview below to learn more about him and his advice to young professionals everywhere.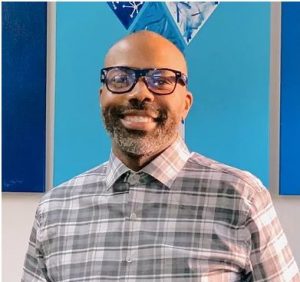 What are three things you wish you'd known as you embarked on your career?
I wish I knew that there were so many people that are willing to help.
I wish I knew earlier that doing things for others could actually be a career.
I wish I knew that its best to make a career out of the things you are most interested in instead of the things you think might make you the most money.
Did you have a mentor? If so, what was the most important piece of advice they gave you?
I do not have a specific mentor, but I have been fortunate to be in a fraternity (Omega Psi Phi) of older professional men who have given me advice, such as:
Freedom ain't free (he did use the word "ain't").
Relationships and helping people are the keys to success.
You get to the stars through perseverance.
How did/do you handle work/life balance?
I balance work and life by being very clear that my responsibility as a husband and father is most important. Additionally, I have been fortunate to work for leaders who agree and encourage a healthy balance. I also have a great support system that contributes to the balance.
Do you have any suggestions of books, articles, websites, podcasts, etc. that might help a young professional?
I think the podcast, Revisionist History, by Malcolm Gladwell can really help young professionals. I would hope they would see that there are so many layers and perspectives on how and why things happen and in understanding that fact, they would allow and prepare themselves to enjoy the journey as opposed to just being concerned with the destination.
How important is it to be involved in organizations outside of work (church, networking, philanthropy, community-based, alumni, athletics, etc.)? Why?
It is extremely important to be involved in things outside of work. Being able to be diverse in your understanding and interpretation of things is an invaluable asset. You get this diversity from experiences with other people in different settings. The African proverb says: "Wisdom is like fire. People take it from others."
What do you love about Sacramento?
I love how Sacramento has the characteristics and feeling of a big city and small town at the same time.
Is there anything else you'd like to tell the 40 and under business professionals in our region?
Become a philanthropist now! (Time, talent or treasure.)
People are important and they matter.
What are your social media handles if any?
Instagram: @iyt2013 // Facebook: @iytcollegebound // Website: improveyourtomorrow.org