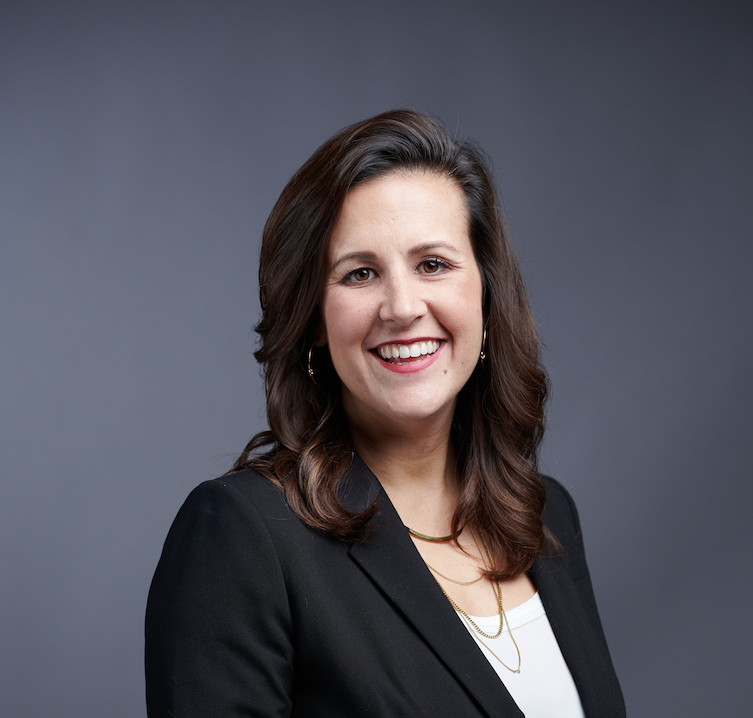 Words of Wisdom is a monthly interview on the Metro EDGE blog with an executive who is making an impact in the Sacramento community. Think of these interviews as a mini Executive Insight where you will receive valuable career advice that will help you grow as a young professional! This month's interview is with Chelsea Minor, Corporate Director, Public Affairs at Raley's. Chelsea is a recipient of the Sacramento Business Journal's 40 under 40, she is the current Chair of the Metro Chamber Political Action Committee (Metro-PAC), she is the Immediate Past Chair of the West Sacramento Chamber of Commerce, and knows just about everyone there is to know in Sacramento. Read Chelsea's interview below to learn more about her and her advice to young professionals everywhere.
What are three things you wish you'd known as you embarked on your career?
It's okay to ask questions – in fact, it will serve you well! 

Trust your instincts – your opinions and experiences are respected and valued. Speak up! 

Don't get caught up on the road you

think you should be on,

because you will miss out on the best parts of the journey! 
Did you have a mentor? If so, what was the most important piece of advice they gave you?
Yes, I am grateful to have some amazing mentors in my life – many have come at different stages of my career. Don't forget mentors can be invested in the long-term or be just a moment in time where they guide/support you. 
Best advice would be - it's not who you know but who is advocating for you. In my experience, especially in Sacramento, this has been extremely valuable. Work hard, build relationships and those people, who know you well, will have your back! 
How did/do you handle work/life balance? 
I don't! I love work – and I enjoy what I do! I always want to be available to support our team and customers. My career is a part of who I am and I am proud of that.
As a PR professional and a leader in an organization, I can't just "turn it off." But I do make a point to be purposeful in how I spend my time. I take time when I can get it and schedule as much as I can! The key is not to prioritize what is on your schedule, but to schedule your priorities. I also love a good to-do list!  
Do you have any suggestions of books, articles, websites, podcasts, etc. that might help a young professional?
The Oz Principle by Roger Connors, Tom Smith, and Craig Hickman – How accountability is key to obtaining what you desire for you, your team and organization. 
Damage Control by Robert Dugoni – A bit of contrarian strategies to get companies and people through crisis and reputation management challenges.
Good to Great by James C. Collins –  A classic for any leader! Great management is attainable through a few key changes to your mindset!  
I use podcasts to stay up on current events and business principles – Ted Talks Daily, The Daily (New York Times) and The McKinsey Podcast. 
How important is it to be involved in organizations outside of work (church, networking, philanthropy, community-based, alumni, athletics, etc.)? Why?
It's irreplaceable! Now this is coming from a gal who has completed several leadership programs, cohort-based learning and served on many boards… I thrive on human connection! But being involved is all about creating connection and community! You get back what you put in. 
Organizations/boards are pivotal to provide you new views and perspectives, but also to expand your network and connections. Being a part of something bigger is all about giving back for the greater good – to feel more connected to your city and its people.
What do you love about Sacramento? 
I often say, "I wouldn't have the career and success I have, if I lived anywhere other than Sacramento." I truly believe in the Sacramento business community and the opportunities it has afforded me. 
I love being around town and seeing people I know – it makes our town feel small and more like home. The people of Sacramento are kind, inviting and always striving for good.
I love the food scene, entrepreneurial spirit and of course, I'm a big fan of politics (it's what brought me to Sacramento)! 
Is there anything else you'd like to tell the 40 and under business professionals in our region?
Spend time building your professional network- not just acquaintances but real relationships. Develop those connections where you personally contribute but also have the ability to ask for support in return. But the golden rule of networking, don't keep score! 
Like all relationships, your professional network requires attention – spend time building your connections and it will reward you time and time again!  
To connect with Chelsea, you can reach her on LinkedIn and on Twitter @Chelsea_Minor or Instagram @woodysmom_.