Warren Smith
President/Founder Sacramento Republic FC
Email Warren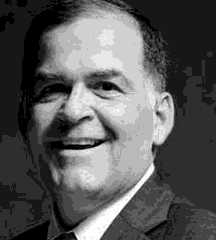 What are three things you wish you'd known as you embarked on your career?
Your career is divided by three segments. The first is learning your way, skills and value proposition. Second is placing those within the market. Last, is getting a return on your investment. These average 10to 15 years each and don't worry to much just have fun.
Did you have a mentor? If so, what was the most important piece of advice they gave you?
Three. My first boss Clyde Caciato, said swing a big stick and go for what drives your soul. Bob Woods his boss, told me to protect your brand and grow business relationships/friendships. The late Chuck Collings, former Raley's CEO, said bring your faith to your work and don't be concerned about what others think about it.
How did/do you handle work/life balance?
You just do. Make your family and personal time a priority and communicate how your work brings value to those.
Do you have any suggestions of books, articles, websites, etc. that might help a young professional?
I focus on books that keep me positive and balanced.  The Bible is my central reading focus and others fill in gaps that help me grow as a human being. Less about my work and growth professionally, but rather growth as a father, friend, husband and person in the community.
What piece of advice can you offer the young professionals in our region (age 40 and younger)?
Get out and work on projects that are aligned with your goals but make the community a better place to live, work and play.
Think back to when you were just starting out in the business world. What was it like? What were your biggest challenges? Would you do anything differently?
My biggest challenges were finding my place.  Looking back I was too worried about such and should have just enjoyed the ride. I would suggest to just get out and offer your assistance.
The other thing I would advise is save, save and save. Especially for your retirement and setting up a nest egg. Sign up for a 401 K and maximize your investment there.
Is there anything you wish you could go back and tell your former self?
No, just don't worry. The man will guide you and provide you with the opportunities and people who will help you.
Be on the lookout for opportunities and get up to the plate and swing your bat.
How/When did you discover your passion?
When I became comfortable with myself and believed in my abilities.
What traits/characteristics best lead to a successful career?
Being outgoing, not afraid of meeting people and asking how I can help.
You've already achieved success. How do you stay motivated?
Getting involved in projects that make the community a better place.
How important is it to be involved in organizations outside of work (church, networking groups, philanthropy, alumni groups, athletic groups, etc.)? Why?
Huge. Your work does not define who you are, but how you make a difference does.
What do you love about Sacramento?
I love the community aspect, especially the people we have here. We are a community of people who really do care.  Sacramento is a community where each person can participate in the growth of the region and can make a difference.