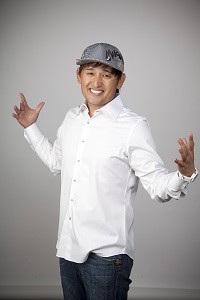 Taro Arai
CDO (Chief Dreaming Officer)
Mikuni Restaurant Group, Inc.
taro@mikunisushi.com
What are three things you wish you'd known as you embarked on your career?
English!! I came to America without the benefit of knowing the language and was
constantly in a state of confusion and miscommunicating with everyone. I could tell you stories!
Higher Education. I worked in my parents' restaurant every day after school and all weekend. When I graduated from high school, I went to work behind the sushi bar and learned my craft from books and other chef mentors. I didn't get to go to college. It's very important to me that my four children pursue their opportunity for higher education. My son is a senior at UC Davis. My daughter is a junior at San Jose State and my other son is a freshman at UC Davis. My youngest daughter just received a scholarship to play golf at Holy Names University in Oakland this Fall! I am so proud of them!
That's it!
Did you have a mentor? If so, what was the most important piece of advice they gave you?
My Father is my mentor. He is a man of faith and so many times when I was ready to give up he would give me advice like, "Do your best and let God do the rest." That advice helped me unburden myself of a lot of stress!
How did/do you handle work/life balance?
I delegate! I am very fortunate to have a highly trained team at Mikuni inside each restaurant and at our corporate office. They allow me to focus on what I do best and gives me time for myself to pursue my favorite pastime (GOLF!), and spend time with my friends and family. My kids have always been involved in sports and I have been able to be there more to support them in recent years. My extended family attends church each Sunday. I am fortunate not to have to give anything up.
Do you have any suggestions of books, articles, websites, etc. that might help a young professional?
Not really. I listen to our guests and have quality time with them in the restaurant and at catering events. They tell me everything I need to do to improve the Mikuni experience and I appreciate their feedback more than what I could read in a book on the current business trend or fad.
How important is it to be involved in organizations outside of work (church, networking, philanthropy, alumni, athletics, etc.)? Why?
Networking is extremely important. I can't stress that enough. So many customers helped me in the early years at Mikuni. It truly is all about "who you know!" I get quality time with our guests, and with our employees. I listen and really pay attention to what they are telling me about our restaurant. Church grounds me and my Bible study helps me uncover the path God has chosen for my life. And, of course I believe in giving back to the community. Without each of our guests, we would not be successful and it is my duty, as a successful business owner, to support the charitable organizations doing good work in our region.
What do you love about Sacramento?
I love everything about Sacramento. I love the people, the weather, the sports, the growth I see coming on the horizon. This is a good time for people to move to and  invest in Sacramento!
Is there anything else you'd like to tell the 40 and under business professionals in our region?
It's important to understand the principle of "kaizen" … a Japanese term that means "continuous improvement." You must keep maturing, learning, trying new things, taking educated risks, and improving every single day. Be willing to "clean house" and get rid of things in your life holding you back or keeping you from moving toward continuous improvement.