Steve Telliano
General Manager
Edelman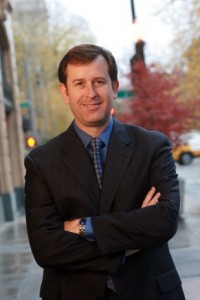 email Steve
What are three things you wish you'd known as you embarked on your career?
1. Things may not work out as planned, but if you're working hard and listening to others, things will work out. Be open to changes in plans, because situations change regularly; learn to watch for, and quickly adapt, to change.
2. Being considerate of others does pay off in the long run. It usually takes longer than you'd like, but being inconsiderate always catches up with people - often in ironic ways.
3. Being really good at what you do means learning all you can about what you do; but being excellent at what you do means knowing about more than just your field and then bringing that knowledge into what you do.
How did/do you handle work/life balance?
Work/life balance is challenging. I carve out a few hours each day for family time; some in the morning to get the kids up and off to school, and some in the evening. I'm usually back online to finish up a few work things after the kids are in bed. I have learned that if you don't actively make time for balance, and work to protect that balance, it's almost impossible to find it.
Do you have any suggestions of books, articles, websites, etc. that might help a young professional?
My advice is to read everything you can – simply read as much as possible of everything. It's important to be well-informed – continuously learning – I read books, magazines, news, and blogs, about all topics. I've found variety is important. The best ideas are often those that are re-purposed from other fields. They've been tried, they work, and can be re-purposed into something that's new to people who haven't seen it before.
Is there anything else you'd like to tell the 40 and under business professionals in our region?
Build good relationships and a good reputation every day. Sacramento is still a small town in many ways and you never know who you will be working with or working for in the future.