At Metro EDGE, we know true mentors are hard to come by these days and that our members are eager to learn what it takes to be successful. Words of Wisdom is a new series featuring some of Sacramento's brightest CEOs, executives and leaders sharing their advice with the region's young professionals. Flip your brain over to sponge mode and soak this up.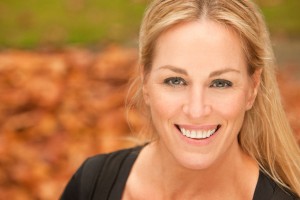 Michelle Bouchard
1. What are three things you wish you'd known as you embarked on your career?
- I don't always have to let people know I am right, even when I am right.
- Always look for the win-win in negotiations.
- Saying "I am so sorry." goes a long way.
2. Do you have a mentor? What was his/her most influential piece of advice?
I was fortunate to have many.  I've followed an erratic trajectory in many arenas and consequently I sought out a new mentor in each.  One always said, "Focus on the Solutions, not the problem." Another said, "If you are never scared in a job you are not growing and learning."  Another said, "You may want to go through that door, but don't ever count out the opportunity of flying out the window."
3. How do you handle the work/life balance? Do you believe it exists?
Work/Life balance is especially challenging for a mother and even more challenging for a single mother.  I believe that balance exists but only if you are strong enough to draw your boundaries, prioritize your downtime with your friends and family and do regular exercise to maintain your sanity.  Living close to Nature helps a lot as well.  And…being part of a Village…as I am in my friendly little neighborhood in East Sac.
4. Do you have any suggestions of books, articles, websites, etc. that might help a young professional?
Clayton Christensen's The Innovator's Dilemma rocked my world in the late 90's.  I still think about the creation of disruptive technology and paradigms and try to apply lots of what he talks about to all my endeavors, including HealthCorps.  I am pretty crazy right now about Juan Enriquez's thoughts on the future of mankind and how our grandchildren are going to be a different species.
5. What piece of advice can you offer the young professionals in our region (age 40 and younger)?
Get together and collaborate.  Think Big.  Figure out how we can keep entice our creative talent and tech folks to stay here after they get undergrad and grad degrees.  Give them a reason to stay.  Get together to make Second Saturday bigger.  Figure out how we can get more access to the River.  Get together to make Sacramento the cradle of new paradigms…for education and business and food and agricultural systems and transportation.
6. Think back to when you were just starting out in the business world. What was it like? What were your biggest challenges? Would you do anything differently?
Sure I would have done things differently.  I would have been more objective and less emotional.  I would have let go of more ego.  I would have had more trust in my destiny.  My Education Director calls it "Following the vein".  The film Director David Lynch calls it "Leading an Intuitive Life."
7. Is there anything you wish you could go back and tell your former self?
"You're just as smart as those mean old New York girls you met your first week of Wellesley College."  "Ya got talent, Kid!"  "Don't ask for permission.  You can always ask for forgiveness after."
8. How/When did you discover your passion?
Jeez…it's not something I ever sought.  It was just always there.  And sometimes it was a hindrance because I was sometimes so passionate about my endeavors that I couldn't hear the voices of others and I couldn't quell my emotions.
9. What traits/characteristics best lead to a successful career?
Perseverance, Resilience (like we teach at HealthCorps), The Ability to Strategize, Strength of Mind and Body. (There were and continue to be times when I wonder whether I have the physical strength to continue on for the load required.)
10. You've already achieved success. How do you stay motivated?
My incredible staff inspires me every day.  My Chairman and Board inspire.  My friends and family inspire and motivate me.  My Dad used to always remind me "If you lie down with Dogs, you get up with fleas."  I'm sad to say I didn't always listen to that wise adage.  But I made the decision a couple of years ago to ONLY surround myself with positive, inspiring, kind people…and that decision changed my life.  I also remind myself that my work is NEVER done.
11. How important is it to be involved in organizations outside of work (church, networking groups, philanthropy, alumni groups, athletic groups, etc.)? Why?
Because the data says that people with purpose and lots of support systems live longer.  It is critically important to be involved.
12.  What do you love about Sacramento?
The trees, the rivers, the food, the incredible amount of bicycles and dogs and cats...but mostly the people.  People here are very special.  They still have a pioneer spirit.  They think for themselves.  They are fiercely individualistic and this is amazing because it is also the most diverse City in America.  So Sacramento is the New Americana.