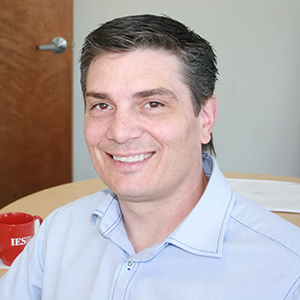 Mark Hockridge
CEO
CustomerLink Systems, Inc.
Email Mark 
How do you handle the work/life balance? Do you believe it exists? 
I strongly believe in a work/life balance.  I think it's often more a function of one's mental state rather than something based on the physical constraints of time.  Most of us have very busy personal and professional lives.  It's important to be focused and present in each.  It's very easy to slip into a routine where the lines between personal and professional blur, but I think it's necessary to create room for yourself to be successful in each.  I'd love to say I consistently have this ability, but that's not the case.  Instead, it seems like a continual process of getting myself centered and focused on the "right" priorities.  While I enjoy a well-deserved vacation to recharge my batteries, I've found it much better to maintain a healthy balance on a daily or weekly basis.  
What piece of advice can you offer the young professionals in our region (age 40 and younger)? 
Allow yourself the ability to take some risks and fail.  When I started my career there were plenty of friends, peers and family encouraging me to buy a house and establish roots.  While I see the logic in making these investments in your future, I also think it's important to understand the limitations they can place on your flexibility and risk taking.  As a young professional or entrepreneur, the ability to take risks, relocate or even to go for short periods of time with no income at all can be very empowering.  I was fortunate to have some very successful years early on in my career, which gave me the flexibility to take some personal and financial risks later on.  You may not have that luxury, but you can create the same opportunity by limiting the overhead and baggage in your life so that you can seize interesting opportunities as they present themselves.  Some people will get lucky on their first try, but why not give yourself the chance to try several times.
What do you love about Sacramento? 
I love Sacramento and the entire region because it has so many diverse offerings.  Sacramento itself has developed into a great city for food and arts, a far cry from the cow town days of old.  I really like living in a region with such a wide range of recreational choices like the Sierras, wine country, San Francisco and the Pacific Ocean within easy reach.  I've also found the Sacramento region to be a great place to run a business.  There are lots of very intelligent and talented people here who value the balance between work and leisure this area offers.