Keri Thomas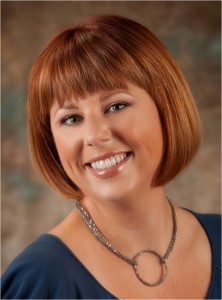 Director, Government and Community Relations
Sutter Health Sacramento Sierra Region

What are three things you wish you'd known as you embarked on your career:
1.   Ask a lot of questions.  I find as a young professional, people at all levels in an organization respond better to questions than statements.  Also, it is amazing what you find out when you ask questions and really try and understand situations and individuals perceptions.
2. Volunteer for opportunities or ask for opportunities.  I love to learn.  I have volunteered to lead a number of projects outside my scope of work at Sutter Health.  The experience and the connections I have made from volunteering have added to my career.
3.  Treat everyone as if they could be your boss some day.  People are important at all levels in an organization.  Treat everyone with respect.  Period.
Did you have a mentor? If so, what was the most important piece of advice they gave you?
I have had more mentors than I can count.  The best words of advice…don't advance to quickly.  You want to earn the respect of others as you move into leadership roles.  Take the time to gain as much knowledge and trust as you can and when the time is right, the right promotion will be offered to you.  This has served me well.
How do you handle work/life balance?
I have come to learn that there really isn't work-life balance.  There are buckets where I spend my time – Work, Mom/Family, Friends, and Me Time.  The buckets are never completely balanced, and I don't even try anymore.   The fact is I love to work, I want to work, I choose to work.  I think the work-life balance is not as much of an issue when a person chooses to work and loves what they do.  With that said, the things that I do in order to make sure that I feel fulfilled and that I am enjoying the time I can spend doing the things I love:
I am lucky to be in a career with great flexibility.  This allows me to attend field trips, have lunch with Parker once a month and take a day every now and then to do something fun.
I am focused.  When I am at work, I am at work.  When I am home, I am with my family.
I do make sure I am doing something for me.  I like to work-out and I find the time to get to the gym five times a week.  I just make it happen.
Work hard, play hard.  A great motto.
Identify what is important.  At work, I focus on the things that leadership thinks is important.  At home, I focus on being with my family.
I hire people to do things so that I can focus my time on my family and friends – housekeeper, gardener, etc.
Do you have any suggestions of books, articles, websites, etc. that might help a young professional?
Do Nothing by J. Keith Murnighan
Corner Office