Jessica Clark
Founder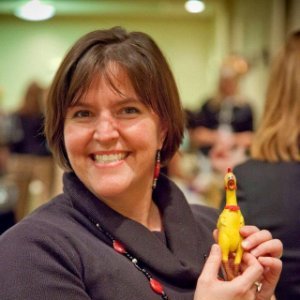 Room to Breathe
Email Jessica

What are three things you wish you'd known as you embarked on your career:
1. I wish I knew to take advice and then sit on it for a while, chew on it, and see if the lens through which the advice was given tainted the advice at all. I've taken advice without really understanding what the other person's motives were which impacted my outcomes.
2. I wish I ignored other people more: What I'm developing and creating in my business is based on my desires to serve in a certain way and the niche/needs I see in the marketplace. Measuring myself against other businesses/other people doesn't serve me because my journey to create and serve in business has nothing to do with those I measure against. They aren't me.
3. I wish I sat still more and thought. I spent a lot of time hustling to hit goals. Sitting and truly thinking about what is important and the bigger picture instead of running as fast as I can to meet some arbitrary goal burned me out and wasn't as fun as the fun I'm having now.
Did you have a mentor? If so, what was the most important piece of advice they gave you?
Yes! "If all you know is what you don't want, that's all you're going to get. Language makes a difference. Write down a specific list of all the things/stuff/feelings/you really want. Only then can you make a plan to go get them/make them happen."
How did/do you handle work/life balance?
There is no such thing as work/life balance. I think that is a made up term to sell books and crap to people who feel overwhelmed. Sometimes I'm busy running, sometimes I rest, many times I do both in the same day. Sometimes I work a lot for weeks on end, sometimes I work a little and then go to the beach. Some days, I don't work at all. There needs to be ALL of it in my life, and there is no one way to make it happen for you or me. I innately know when I'm fried or when I'm slacking too much and change my activities. I honor the need to be in a different space and I'm then even more productive.
Do you have any suggestions of books, articles, websites, etc. that might help a young professional?
Time and time again I dip into "Think and Grow Rich" by Napoleon Hill and "What color is your parachute?" by Richard Bolles. They are amazing resources for getting clear on what you want and easy to dip into and out of at any given moment.
Is there anything else you'd like to tell the 40 and under business professionals in our region?
Everyone has an opportunity to contribute. The only way we improve and grow is when we are contributing members of society. That means getting out of our work-home-gym—eat-sleep routine and engage outside of our own basic needs. Being a contributing member of society means being on a committee at the local library, or helping out as a local nonprofit, or giving a few hours at the community center, whatever that has nothing to do with your own life or needs.  We need more people at a younger age who understand this and, even though it may have been required in school, still continue to engage. It makes us all stronger.