Heather Fargo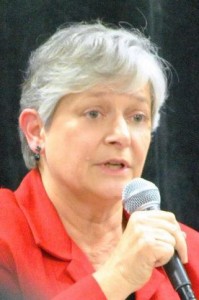 Former Mayor of Sacramento
Email Heather
What are three things you wish you'd known as you embarked on your career?

1. Time goes by really fast. I knew it, I just didn't believe it.
2. Be more aggressive in things that matter to you. You will not be judged for trying and you might succeed.
3. Travel often. It's so important to have a global view and understanding. I always felt I was too busy to travel. And when I travelled as Mayor, I was criticized by the Bee. They were wrong. It's a necessity not a luxury, more so now than then.
Did you have a mentor? If so, what was the most important piece of advice they gave you?
I had a mentor at State Parks who said "It's time to stop learning and start applying what you know," in reference to me thinking about changing positions (again).
My mentor in politics was Mayor Anne Rudin who advised me to "Grow a thicker skin." I did.
How did/do you handle work/life balance?

My life was always out of balance because I put my political obligations first. I understand the concept of balance but never came close to achieving it.
Do you have any suggestions of books, articles, websites, etc. that might help a young professional?
I recommend "Gordon the Goat," by Munro Leaf about not always following the lead. And I recommend "The Death and Life of Great American Cities," by Jane Jacobs to understand how important our decisions are in how we create or destroy city life.
Is there anything else you'd like to tell the 40 and under business professionals in our region?
Yes - learn about civics and your role in how are cities and counties are built and run. Be involved in your neighborhood and community. Contribute when you can with your resources - both time and money. Understand the tradeoffs of what you ask your government to do and not do. Government really does matter to your life and your business and can do even more with the right guidance and support. It's not someone else's job, it's yours!