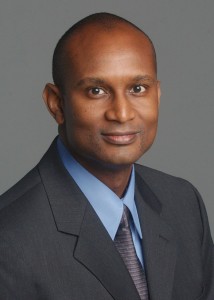 Gary Strong
Senior Vice President, Finance
The Sacramento Bee
Email Gary
What are three things you wish you'd known as you embarked on your career?
1. Don't plot the end of your career when you're still at the beginning of it.  There are lots of forks that come along in the road.
2. No matter what you end up doing - hone your sales and communication skills.
3. Identify your strengths and affinities, and find really creative ways to exploit them.
Did you have a mentor? If so, what was the most important piece of advice they gave you?
It's been important to me to cultivate mentors throughout my career.  My mentors have ranged from co-workers, to my immediate boss, to executives that were not in my immediate chain of command, to staff that worked for me.  The most important advice I have received is to treat everyone as a customer, and when a customer has a request – find a way to accomplish it for them.  If the request is not practical or convenient for you, do it anyway but find a way to help the customer understand a better way to meet the need next time.
How did/do you handle work/life balance?
Right out of college work was my whole life.  That wasn't good for my health or my relationships. Now I keep really busy with business, community, family and faith. My ongoing challenge is learning how to get better at saying no, so I can get some sleep.
Do you have any suggestions of books, articles, websites, etc. that might help a young professional?
Reading the local newspaper has been a habit since I was a young child, and I always felt that it was a good way of keeping me aware of what was going on in the community and helping me relate to people with a wide range of interests. For years, reading Fortune magazine was a way for me to keep current business trends and issues at top of mind. Pat Williams is a sports executive and motivational writer/speaker who has written a number of books that combine faith, sports, and common sense concepts for getting the life you want.  His latest is "Extreme Focus: Harnessing the Life-Changing Power to Achieve Your Dreams."
Is there anything else you'd like to tell the 40 and under business professionals in our region?
I really recommend involvement in organizations that bring together people from diverse backgrounds to share a common experience over time that broadens each participant's perspective. These groups turbo-charge your own personal growth experience and expands your ability to effectively serve the community.