At Metro EDGE, we know true mentors are hard to come by these days and that our members are eager to learn what it takes to be successful. Words of Wisdom is a new series featuring some of Sacramento's brightest CEOs, executives and leaders sharing their advice with the region's young professionals. Flip your brain over to sponge mode and soak this up.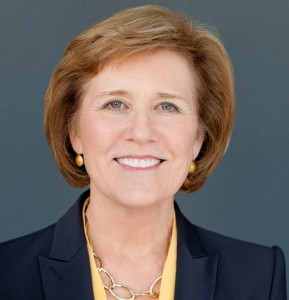 Dr. Sandra Kirschenmann
Associate Vice Provost
Drexel University
Email Sandra
1. What are three things you wish you'd known as you embarked on your career?
(1) That persistence pays off. (2) That building relationships is everything. (3) I wish I'd had a better sense of taking calculated risks.
2. Do you have a mentor? What was his/her most influential piece of advice?
I've had several mentors. The best told me the key to good management of complex organizations is to learn to ask the right questions and then stand back and let the group figure out the right way to go.
3. Do you have any suggestions of books, articles, websites, etc. that might help a young professional?
I really love reading anything by David Brooks. I am especially impressed with The Social Animal  by David Brooks that talks about how we learn, what drives us, and how we fit into certain career fields.
4. Think back to when you were just starting out in the business world. What was it like? What were your biggest challenges? Would you do anything differently?
I remember thinking I had to do everything myself, and that independent action was the most important. Now I know that my greatest successes have come from situations involving many people, even many groups of people.
5. Is there anything you wish you could go back and tell your former self?
I would like to have given myself more permission to roam the world, and to seek great mobility and adventure. I'd like to tell myself that there is really nothing that I could not achieve once I put my mind and soul into the project. I'd like to give myself more permission to be myself and trust my instincts.
6. How/When did you discover your passion?
I've had more than one passion. Education and its basis in social equity is my life's over-riding passion, but I also love art and design, culinary arts, and languages. I've explored each one as it became predominant for me. Some of them have become less important over time – others more so. I think it is important to explore every passion of this type as it arises, because in the long run they all fit together.
7. What traits/characteristics best lead to a successful career?
Focus; persistence; collegiality; confidence without arrogance; clarity of expression; self motivation and initiative; resourcefulness; resilience; optimism.
8. You've already achieved success. How do you stay motivated?
Every day brings 24 whole hours in which I can make a difference. Each day brings new people and new challenges. I celebrate every small victory and then methodically move on to the next challenge.
9. What do you love about Sacramento?
I love the "we like each other" spirit in Sacramento. I love that we honestly believe that anybody can be somebody. I love the way to honor each others' accomplishments and in the very next breath tease the life out of that person. I love the way we rise to help anyone who is in trouble.