At Metro EDGE, we know true mentors are hard to come by these days and that our members are eager to learn what it takes to be successful. Words of Wisdom is a new series featuring some of Sacramento's brightest CEOs, executives and leaders sharing their advice with the region's young professionals. Flip your brain over to sponge mode and soak this up.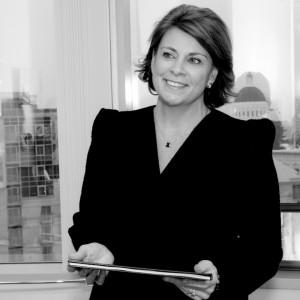 Donna Lucas
President & CEO
Lucas Public Affairs
Email Donna
What are some things you wish you'd known as you embarked on your career:
This quote sums it up pretty well: "The only new thing in the world is the history you don't know." – Harry Truman
Do you have a mentor?  What was his/her most influential piece of advice?
I've had many mentors over the years and continue to have them today. My father was an early mentor. He was an Associated Press reporter and covered state politics in Sacramento. He went on to become the top PR person for Aerojet General.   Of all the things he taught me here are three of the most enduring:
How to work a room—Connecting with people and staying connected. Helping other people connect to other people is an important role that helps them and, you succeed.
Treat everyone the same—Whether it's the governor or an executive assistant
Say "Thank You" –It's more than just good manners to thank the folks who help you succeed and grow.
How did/do you handle work/life balance? Do you believe it exists?
That's a tough question. I would love to read what other people offer on this subject. I know it exists, it's just hard to do sometimes. I've achieved it at different times in my career.   A secret I learned a few years back is that you control your own time. You're the one who has to say "no." You're the one who has to make time for yourself.  The other thing I've learned is you are less and less productive the more time you work and don't allow time for recovery.  I was 45 when someone asked me what I liked to do outside my work and my family and I didn't have an answer. That's when I knew I needed to get more into my life.
Think back to when you were just starting out in the business world. What was it like? What were your biggest challenges? Would you do anything differently?
When I first started out, I worked in the Governor's Office at age 22 as a press aide. For the next 10 years I was usually the only women or the youngest person in the room.   I learned to listen—to watch and learn from people around me. But I also did my homework and, by doing so, I was able to make a contribution to the process.  On the other hand, never feel you have to jump into a conversation to prove your worth!!
How/When did you discover your passion?
I'm still searching for what I want to do when I grow u but I love what I do.  I felt that from the start when I was in my political jobs -- working collaboratively with people to strategically communicate issues.  Since then, I've grown to love the challenges and rewards of running a business.  But the most important thing is to keep learning.