Debi Hammond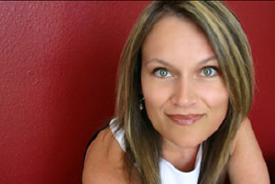 Founder & CEO
Merlot Marketing
Email Debi
What are three things you wish you'd known as you embarked on your career
1. To ask for what you really want
2. To be more direct – be respectful, but don't sugarcoat.
3. Not to take people at their word – have a contract.
Do you have a mentor? What was his/her most influential piece of advice?
I didn't have a single mentor.  However, I had access to top business leaders from an early age and emulated what I liked and thought to be successful and stayed away from the things that didn't work. A few things that stand out for me from successful key business leaders include: Passion, Focus, Drive, Forthrightness, Honesty and Integrity.
How do you handle the work/life balance? Do you believe it exists?
Although there is an exception to every rule, if you work at a high-demand job which I'm sure includes 50 plus hour weeks you're spending more time at work than at home which means there is no balance.  However, what one has is choice. You want to be happy with your choices. Not the choices others place on you, but what you want for yourself.  If that means spending more time at work than with your family, that's okay. That's sometimes demanded for a focused career.  On the other hand, if you want to be a stay-at-home mom/dad, that's a choice too and should be made if that is what will make you happy.
Do you have any suggestions of books, articles, websites, etc. that might help a young professional?
There are simply too many to list. However, identify thought leaders in your career field and be sure to always be reading something published by them and, of course, don't just read about social media, get engaged.
What traits/characteristics best lead to a successful career? 
Be open, honest and passionate, and focus on the objectives at hand. Treat people with respect, but don't make them guess at what you're thinking.
You've already achieved success. How do you stay motivated?
Our clients keep me motivated.  Their success is our success! Additionally, motivation is easy when you love what you do!
How important is it to be involved in organizations outside of work (church, networking groups, philanthropy, alumni groups, athletic groups, etc.)? Why?
Very. Although it's difficult to maintain balance, it's important to have variety.
What do you love about Sacramento?
How centrally located we are – Tahoe, Napa, San Francisco, Amador, Placer, etc.  We get the four seasons, but nothing to the extreme.  I love the people, my community and the ease of getting in and out of the airport – I do quite a bit of traveling!