Bryan Merica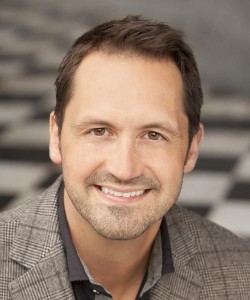 Co-Founder and Partner/IDMLOCO
Email Bryan

What are three things you wish you'd known as you embarked on your career?

1. The most transformational opportunities in your career won't be the most obvious. Instead they will enter your life quietly. For me it's been things like a chance meeting with the right person at a cocktail party or a random idea that popped into my head when on a long drive. The trick is to spot these opportunities … and then grow them.
2. The contacts you make throughout your career can become lifelong resources and friendships. I wish I'd realized this earlier, because it wasn't until after working 5-7 years that I started keeping up with the great network of people I'd been meeting. Email, then later LInkedIn, have been huge tools for doing this.
3. There are many, many different ways and places to work. Don't settle for the first job you take. Mainstream education is great at training conformity. A bell rings and recess is over. Another bell rings and you eat your lunch. Unfortunately, we often take this approach to our careers and miss really great opportunities to innovate and distinguish ourselves. To be exceptional in your career, you have to know it's okay to "cut class" once in a while (except if you are actually attending school).
Did you have a mentor? If so, what was the most important piece of advice they gave you?
Yes. Mentors are an awesome way to learn valuable lessons from someone else without having to learn firsthand, the hard way. I've had lots of great mentors and have gotten plenty of advice. But, "jump in with both feet" was maybe the most important. "Both feet" is about fully committing in the face of uncertainty. In my case, moving from a job to starting my own business was not something that could be done successfully with half measures or on a part time basis. I tried that route for a little while. But eventually, I had to quit my job and, with the little money I had saved, start my business. Turns out it was a great decision, but at the time it was very scary.
How did/do you handle work/life balance?

I'm not sure that this is the best approach for everyone, but I balance my life at the extremes. I put in a lot of hours, but I also incorporate large doses of fun into my day. For example, if I have a one-day business trip to Phoenix, I might choose to stay the night and do an up-at-dawn hike in Sedona before returning home in the morning.  In this model, work becomes a platform for play.
Do you have any suggestions of books, articles, websites, etc. that might help a young professional?
Whatever your field, I recommend spending at least one hour per day reading material that is specific to your industry. You'll quickly become recognized as a leader if you're more knowledgeable and technically proficient than the rest of your peers. And, with a deeper base of information, you're more likely to make better decisions.
In my case, because Internet technologies change rapidly, I end up spending most of my hour reading the tech press each morning. But supplementing news with deeper content is also very important. So, there are a couple of blogger/authors I recommend. Just about everything Seth Godin (@ThisIsSethsBlog) puts out is a fantastic read. I feel the same way about James Altucher (@jaltucher), and for early career advice his eBook "Choose Yourself" is gold.
How important is it to be involved in organizations outside of work (church, networking groups, philanthropy, alumni groups, athletic groups, etc.)? Why
It's easy to get too wrapped up in the daily routines of life. For me, pro-bono work and involvement with non-profits opens up whole new dimensions in my life. So, on the one hand, you have the opportunity to meet new friends and potential professional contacts. On the other hand, and even better is the fact that you have the chance to use the unique skills you possess to make a positive impact in your community. Because I live here and own a business here, the more local my involvement is to Sacramento, the better.
What do you love about Sacramento?
I've lived and worked in Los Angeles, Orange County and San Francisco and there are some awesome people in each of those places. The only problem is that people in these larger population centers tend to develop weaker ties with each other. In my experience, there is no place quite like Sacramento where you can develop strong professional and personal relationships with exceptional people.
Is there anything else you'd like to tell the 40 and under business professionals in our region?
Don't be afraid to reinvent yourself or your career. I've done it a few times and it always leads to something better. Before starting my business I was a Big 5 accounting firm auditor, a management consultant, a startup employee (three times) and a software product manager. A diversity of experience provides a nice broad base on which to draw from in your future endeavors.