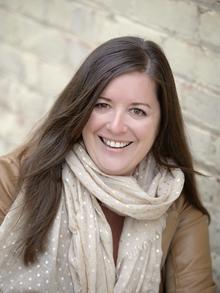 Talia Kaufman
Executive Director
Metro Chamber Foundation
tkaufman@metrochamber.org

What are three things you wish you'd known as you embarked on your career
Do what you love.
Find meaning in your work.
Understand finance, regardless of your industry/trade.
Did you have a mentor? If so, what was the most important piece of advice they gave you?
My career has been shaped by a handful of mentors. Some of the best advice I received over time includes:
Choose your path wisely; there will not be many times throughout your career to transition into something new. Be sure it is right.
Invest in others. Invest time and resources in developing the people around you.
Diversify your team.
How did/do you handle work/life balance?
There are some days when I do not feel like I handle work/life balance very well. Days when I scramble to find a ride for my daughter to get to soccer practice or swim team, or days when I feel like I spend more time apart from my kids than time I spend with them. However, most days, I am grateful. I am grateful that my kids have an example in me. That they look to me as a working parent and realize that they are capable of anything.
How important is it to be involved in organizations outside of work (church, networking, philanthropy, alumni, athletics, etc.)? Why?
I strive to find meaning in everything I do. To find meaning in my work, in my board service, in my volunteer time, and in maintaining relationships. There are four words on my Twitter profile that reiterate how important community engagement is to me: Family/Community/Philanthropy/Impact
What do you love about Sacramento?
As a small town girl from the Central Coast, I have always loved the way Sacramento feels like the perfect city – vibrant arts and cultural scene, outdoor recreational activities, small town neighborhood feel.