Pierre A. Balthazard
Dean of the College of Business Administration, California State University Sacramento
balthazard@csus.edu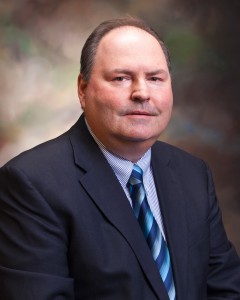 What are three things you wish you'd known as you embarked on your career?
Unfortunately, most people that say they want to help you may have another agenda.
You will not move up unless you actually ask for the move and deserve it .
Hard work does pay off, but you have to be willing to move.
Did you have a mentor? If so, what was the most important piece of advice they gave you?
Yes, painted an accurate picture of the good and the bad. Allowed me to make mistakes and learn from them.
How did/do you handle work/life balance?
Not well enough. Work too long of a work week. Computers make the home office an extension of the regular work week. Sometimes, I wish I could turn it all off for a while.
Do you have any suggestions of books, articles, websites, etc. that might help a young professional?
Read as much as you can. Put more value on higher end papers than the fluff made for wide audiences in trade magazines or hearsay websites. Don't be scared to seek out the authors or leaders – they will typically talk to you if you have legitimate queries.
How important is it to be involved in organizations outside of work (church, networking, philanthropy, alumni, athletics, etc.)? Why?
Very. It provides a different perspective on the people you may be dealing with and it norms your work life. It is all about purpose and passion – do not get involved unless you believe in the organization and its purpose. Joining a group for the sake of making contacts will not be very satisfying.
What do you love about Sacramento?
The sense of community. The concept of Sacramento is not 'bigger' than its residents. We can all make a difference – it is not too big, too jaded, too complete to disregard inputs from its people.
Is there anything else you'd like to tell the 40-and-under business professionals in our region?
Being young or young at heart is not a disqualifying feature for success & leadership. You will not lose a position you are qualified for because you are 'too young'.