At Metro EDGE, we know true mentors are hard to come by these days and that our members are eager to learn what it takes to be successful. Words of Wisdom is a new series featuring some of Sacramento's brightest CEOs, executives and leaders sharing their advice with the region's young professionals. Flip your brain over to sponge mode and soak this up.
Mike O'Brien
President & Co-Publisher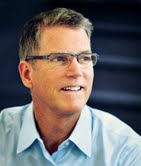 Sacramento Magazines Corp
mikeob@sacmag.com
Think back to when you were 25, or maybe 35, and just starting out in the business world. What was it like?
It was fun trying new things. When I was 24 I started a bike rental business serving motel/hotel guests along Lake Tahoe's West and North shores, borrowed money from family and friends, bought 25 bikes and a trailer, secured agreements with lodging owners, did some marketing and delivered the bikes upon request. I lost money but paid back my loans and got to enjoy the lake.
Being in the media world of radio advertising, beginning at 25, was also a good fit. My enjoyment of people and commercial writing and voicing, and creating business proposals blended to be a great job and experience for me.
After helping an RV dealer with successful radio campaigns, I started an RV show at 26 and rented the SJ Fairgrounds for it. As the show began to take off I realized I'd bitten off more than I could handle, as I was employed selling commission-based radio ads during the day and getting an MBA at night at Santa Clara University. Fortunately I was able to sell the show to as big promoter before I lost control. The show did OK, and I got 'royalties' of 25 cents per attendee. It was a big deal!
Is there anything you wish you could go back and tell your former self?
Yes- don't assume that because you are inexperienced at something that you cannot help lead others, and help them to succeed and excel.
Did you receive any cherished advice from a mentor?
Yes, my first sales manager, Max, when teaching me how to get appointments with prospects, said "It's simple: call business owners, and tell them you have a great idea for their business, and want to meet with them to tell them about it. That way you'll get the appointment" I said "OK, but what's the great idea?" Max responded, "Well, once you get the appointment you'll have to come up with one!" (He was right.)
What are three things you wish you'd known as you embarked on your career?
Don't prejudge yourself, OR career options. They will not be what you think they are. Try out different jobs, and give yourself time with them before determining that you can or cannot do them.
At various points in my career my management responsibilities required that I manage folks with other skills sets, including journalists, production and tech managers. Despite not having specific knowledge in certain areas, you need not, should not defer to these folks in making decisions. Rather, you can help them to see the overall goals and lead them to higher performance levels.
Sometimes the best balance makes you feel like you are giving less than 100% in each area. Don't let it get you down. Being an employee, manager, friend, significant other, spouse, buddy, hobbyist, parent, athlete, cardio-superstar, etc., etc., etc. and keeping all things in balance is a huge task. So don't get down; regularly look at each part.
Find out what you like, and don't like. In my career I enjoy working with many different types of people_ writers, salespeople, numbers-types, left-brain right-brain. I get to try to help pull things together. However, DON'T rule out what you don't like. You'll need to know some of it, and will find that you DO have skills in, and enjoy areas you thought you didn't.
Did you have a mentor? If so, what was the most importance piece of advice they gave you?
My late, great Southern Uncle Bobby: "If you can't have fun, don't do it!"
How did/do you handle work/life balance?
It's a constant challenge. Doing better as I get older; give yourself some room at times.
Do you have any suggestions of books, articles, websites, etc. that might help a young professional?
Keep reading; expose yourself to new writings; don't just read papers or magazines (except Sacramento Magazine of course!) read books, fiction and non.