At Metro EDGE, we know true mentors are hard to come by these days and that our members are eager to learn what it takes to be successful. Words of Wisdom is a new series featuring some of Sacramento's brightest CEOs, executives and leaders sharing their advice with the region's young professionals. Flip your brain over to sponge mode and soak this up.
Martha Clark Lofgren
Interim President & CEO, Sacramento Metro Chamber
Partner, Brewer Lofgren LLP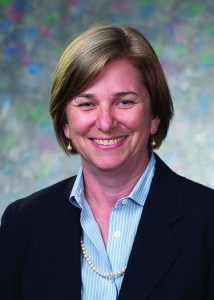 mlofgren@brewerlofgren.com
What are some things you wish you'd known as you embarked on your career:
1.   Be ready to be bold and take chances.
2.   Take advantage of every opportunity for public speaking that comes your way.  Effective public speakers end up in leadership roles.
3.   Make sure your written work is impeccable and persuasive.
Did you have a mentor? If so, what was the most important piece of advice they gave you?
Yes, when I started my career as a litigator I had a mentor who sat with me to write legal briefs.  He taught me the value of persuasive writing.  This is a skill I have always cherished.  He also taught me that typos and grammatical errors detract from your overall message.  Written work product is the first impression many third parties have, regardless of profession.  Be clean and careful in your written word.
You have one reputation.  Guard it.  Your competitors will find maligning your reputation to be the easiest target to bring you down.
Get along with your adversaries.
How did/do you handle work/life balance?
When my two daughters were young, I worked 80% time, which allowed me to have every other Friday off and also flexibility in start time.  Volunteering time in your children's' school s during the elementary years is important and this reduced time schedule allowed for that opportunity.
Also, once children hit their teenage years, they need supervision in a very different way; i.e., babysitters are not an option.  I had a career with enough flexibility to allow me to be home in the afternoons for supervision when I felt it beneficial for my kids.
Personal growth is important at every stage of your career; balance work and family with some kind of personal hobby so that you can retain your sense of individuality.
Do you have any suggestions of books, articles, websites, etc. that might help a young professional?
Fast Company is an excellent periodical.  The Harvard Business School also offers outstanding monthly newsletters that discuss management topics.  The Wall Street Journal will keep you up to date on political and economic news.   Blue Ocean Strategy is a great book to read about business philosophy.
Try to find books to read for pleasure – whatever interests you.  You will be surprised how often you are asked in interviews for top jobs what you have read recently, and if you haven't read a book since college it will be embarrassing!
Is there anything else you'd like to tell the 40 and under business professionals in our region?
Set one-year and five-year professional goals for yourself.  Be ready to walk though any door that opens.  Take risks.  Define your career in phases.  I have had four distinct phases to my career and anticipate at least two more.  Try owning your own business.  The freedom is exhilarating!