Janlynn Fleener
Partner; Chair, Litigation
Downey Brand LLP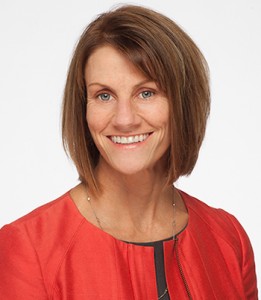 What are three things you wish you'd known as you embarked on your career?
Treat EVERYONE – from the CEO of the company to the gentleman who empties your waste basket at night -- with respect and kindness. Not only is this a good business practice, but it will make your life and the lives of those around you more pleasant. This is especially true for people who report directly to you (like a secretary or administrative assistant). This may sound like odd advice coming from a trial attorney, but being respectful and considerate to those you come in contact with (even your adversaries) isn't a sign of weakness, it's a sign of professionalism.
You don't have to do it all yourself. Sometimes the best way to produce great work product is by asking for help or delegating.
Professional attire matters, especially if you're younger. You can set yourself apart and make a favorable impression by always looking professional.
Did you have a mentor? If so, what was the most important piece of advice they gave you?
I've had a number of good mentors over the years (and still do). One invaluable piece of advice I received early in my career was to act like an owner of the company.
How did/do you handle work/life balance?
Work/life "balance" is a misnomer, because things are never balanced; sometimes it's more work and less "life," and other times the flip. But inevitably there will be a lull in the "work" part of the equation, and when one of those lulls comes along, take advantage of it by taking time off to recharge and not feeling guilty about it. You can also gain greater work/life balance by learning techniques to maximize your productivity and increase efficiency during those hours that you are working; learn what works best for you and be rigorous about applying those tactics.
Do you have any suggestions of books, articles, websites, etc. that might help a young professional?
I think it's important to read whatever the important materials are for your individual industry. Understanding the particular business environment in which you work – and are trying to excel -- is critical.
How important is it to be involved in organizations outside of work (church, networking, philanthropy, alumni, athletics, etc.)? Why?
This is very important. Although it may sound counter-intuitive, adding these types of activities to your schedule can be a great outlet and help with work/life balance. It's also important to give back and work to improve the community in which we all live. But it's important to make sure that you're passionate about the activities you choose. Don't do something just to check a box or for the sake of "business development;" that won't be good for you OR for the organization you're trying to help.
What do you love about Sacramento?
The sense of community.
Is there anything else you'd like to tell the 40-and-under business professionals in our region?
Don't be afraid to be yourself!