At Metro EDGE, we know true mentors are hard to come by these days and that our members are eager to learn what it takes to be successful. Words of Wisdom is a new series featuring some of Sacramento's brightest CEOs, executives and leaders sharing their advice with the region's young professionals. Flip your brain over to sponge mode and soak this up.
James L. Leet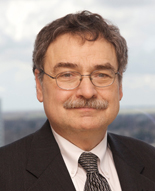 Attorney
Boutin Jones Inc.
jleet@boutinjones.com
What are some things you wish you'd known as you embarked on your career:
Understanding  practical importance to my work.
Understanding my role in the process of my work.
Helping one become comfortable with being uncomfortable.
Did you have a mentor? If so, what was the most important piece of advice they gave you?
No.
How did/do you handle work/life balance?
I did not do well balancing.  Work First, Life Second.
Do you have any suggestions of books, articles, websites, etc. that might help a young professional?
Read often in your area of expertise, follow trends and watch how the various parts seem to relate to each other.  I had one valuable comment from an older lawyer:  Read, Read, Read.
Is there anything else you'd like to tell the 40 and under business professionals in our region?
It is important to remain resilient and relentless in pursuing your goals.  It is equally important to maintain your values and search for your passion.  Remember to reinvest in the community that you work.