At Metro EDGE, we know true mentors are hard to come by these days and that our members are eager to learn what it takes to be successful. Words of Wisdom is a new series featuring some of Sacramento's brightest CEOs, executives and leaders sharing their advice with the region's young professionals. Flip your brain over to sponge mode and soak this up.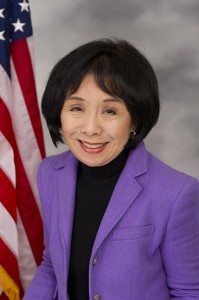 What are some things you wish you'd known as you embarked on your career:
Remember to stop and listen. It is easy to talk, but it is much harder to stop and really listen. But you learn a lot more when you do.
I have also learned that the best ideas don't always come from the person speaking the loudest. That is why I look at all sides of an issue before moving forward on any given issue.
And finally, always do more than your job – people will notice.
Did you have a mentor? If so, what was the most important piece of advice they gave you?
Former Sacramento County Supervisor Muriel Johnson was a mentor for me when I was first getting involved in public life in Sacramento. Muriel is a wonderful person in addition to being a dedicated public servant. She taught me that you don't have to be divisive in order to be effective.
How did/do you handle work/life balance?
We all know work is demanding and stressful, and it is important that we all have outlets that keep us both balanced and happy.  I make time for my grandchildren, Anna and Robby, as often as I can – family is the thing that will keep you grounded.
Do you have any suggestions of books, articles, websites, etc. that might help a young professional?
Shirley Sagawa's The American Way to Change: How National Service & Volunteers Are Transforming America is a great book that reminds us all of the importance of service and giving of ourselves. Its message is an important one for all of us, but especially for young people who are figuring out what they want to do with their lives, and how to make a difference.
Is there anything else you'd like to tell the 40 and under business professionals in our region?
I think that it is really important to value integrity and loyalty – loyalty to one's family, friends, and principles. If you're true to yourself and the people who surround you, and loyal to your beliefs, you will succeed.