At Metro EDGE, we know true mentors are hard to come by these days and that our members are eager to learn what it takes to be successful. Words of Wisdom is a new series featuring some of Sacramento's brightest CEOs, executives and leaders sharing their advice with the region's young professionals. Flip your brain over to sponge mode and soak this up.
Christi Black
Executive Vice President, Edelman
Christi.Black@edelman.com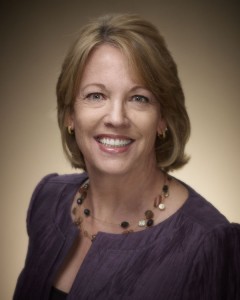 What are some things you wish you'd known as you embarked on your career:
1.  There is never a "good" time to go to grad school; take a sabbatical; train for a marathon; etc.  So do it now.  Whatever it is, do it now.
2.  Ask for advice before you need it.
3. Don't spend $9,000 on a laser printer. The price will come down.
Did you have a mentor? If so, what was the most important piece of advice they gave you?
1.  Figure out what matters to the people who matter, and focus on that.
How did/do you handle work/life balance?
I try to be always mindful of the quote: "How you spend your days is how you spend your life."  
I don't want to look back at my life and realize that I spent most of it in front of the computer or in meetings.  I try very hard to make time every day for the other things that matter.  It is a juggling act, no question.  And I have to start my days very early. But it is worth it.
Do you have any suggestions of books, articles, websites, etc. that might help a young professional?
Read everything. News.  Entertainment. Politics.  Industry-specific.  Soak up the content AND the context in which it appears. Develop a comprehensive view about the issues of the day. Understand how they impact the business that you are in, and the world that your customers/clients are in.
This will make you a better critical/ strategic thinker and communicator.  It can be one of the most beneficial things you do to advance your career.
Is there anything else you'd like to tell the 40 and under business professionals in our region?
Join professional organizations.  (Metro Edge comes to mind…) More importantly, be active in the organization(s) that you join.  Learn skills and develop solid working relationships outside of your job that you will carry with you throughout your career.
Volunteer for a nonprofit organization that focuses on something important to you and/or your family.  Take advantage of the opportunity to learn, lead or make a name for yourself.  Nonprofit organizations provide a chance for young professionals to grow in ways that the job may not provide.
If you are on a fast track, the "work-life balance" thing is not easy.  But pay attention to it anyway.