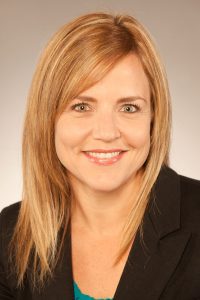 Allison Otto, LEED AP
Vice President
Otto Construction
allison@ottoconstruction.com
What are two things you wish you'd known as you embarked on your career?
To ask for advice/help.  Don't be shy or think that you have to know everything.  I have learned that we gain the most knowledge from those who came before us.  Reach out, ask questions, be humble, soak it in.  People love to offer their advice or expertise!  All you have to do is ask!
Get involved sooner. Get to know the people in your industry, find out what they are like, and if you are a good fit.
Did you have a mentor? If so, what was the most important piece of advice they gave you?
My dad. And his advice "Do what you say you are going to do."
How did/do you handle work/life balance?
I rarely work from home – luckily I live close to the office so that helps.  Although work is very important to me and a huge part of who I am, I am able to turn it off and enjoy life.  At the end of the year, I rarely have any vacations days leftover!
Do you have any suggestions of books, articles, websites, etc. that might help a young professional?
Not really, although staying up to date on current events locally, nationally and globally makes for a well-rounded perspective both personally and professionally.
How important is it to be involved in organizations outside of work (church, networking, philanthropy, alumni, athletics, etc.)? Why?
Extracurricular activities are essential for personal growth and getting to know our community. I have met the most influential leaders and community members through board service and philanthropy organizations – and as bonus, am now able to call them friends!
What do you love about Sacramento?
The people.  People make a community and Sacramento is a community.
Is there anything else you'd like to tell the 40 and under business professionals in our region?
Stay in Sacramento!