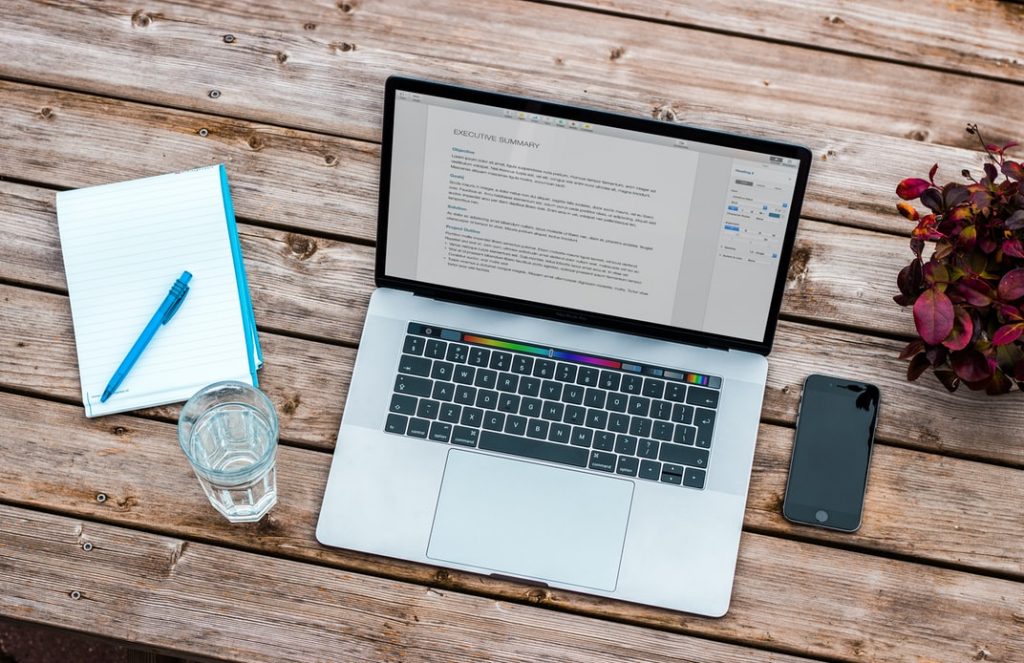 Whether you are intentionally searching  or not, you never know when a job opportunity might present itself.  If 2020 has taught us anything, it's to be prepared for the unexpected! Below we have outlined some advice for updating your resume, sharpening your search, and leveraging your existing awesome-ness. (Disclaimer: awesome-ness is not a word we recommend including in a resume or cover letter). 
Take your Resume to the Next Level
New Year, New….Resume Structure? Yup. Give it a facelift.

One day, content and substance will matter more than first impressions, but unfortunately, we're not there yet. Places to get a new template: 

ETSY

! Yes, they sell more than personalized candles. Cost: Under $20

Microsoft Office

(accessible from the Home tab on Microsoft Word). Cost:

Free

with  Microsoft Office Suite

Pages for Mac. This app is available on the app store for Macs and iPhones. Browse away! Cost:

Free

with a Mac

CANVA

! It's not just for your employer's Instagram posts! Cost:

Free

, but there are plans you can pay for that include more options if it's in your budget.

Tailor Your Resume to the Job Description.

Yes, all the career blogs are right. Using the same terms/tasks as laid out in a job description is really, really important. On the signaling side, you're directly communicating to the hiring manager that you want the job and that you would be a great fit. Looking ahead, more applicant tracking systems will be making a first cut at the resumes, based on a percentage match to the job description. The more common language there is, the higher percentage match there will be. Unfortunately this means you may have 10-20 resume versions trotting around at once.

Update the Content.

Before we intentionally scrub away last year to bring a fresh start to 2021, take a tour through your emails and calendar from 2020 to remind yourself of everything you did.

Take 10… times three: take 10 minutes to review last year's work activity, 10 minutes to list out the highlights, and 10 minutes to compare the highlights with your current resume. Does your current resume communicate the frequency, quality, and level of your activities last year? If you conduct work virtually now, is that skill set represented on your resume?

What if I have the same job and responsibilities as years past? If you are asking this because you think you don't have any new resume updates in the last year, you're wrong. A common mistake is thinking that growth and/or accomplishments need to be the size of a trophy or a pony, or even worse, look the same as someone else's milestones. Did you shift from an office setting to working from home? If yes, you can say something like: Continued to manage and execute multiple tasks while supporting my team/company through a key transition. Yes, you read that right. No matter what industry you're in, you survived a HUGE shift and had to adapt quickly. Time to cash in that hard work from last year for some resume currency.

What if I'm currently unemployed? Make sure that your resume is up to date with your latest skills and experience. Notice how I said skills AND experience, not just experience. If you're scrambling for content for a skills section, look to activities you're familiar with. To my earlier point, you don't need to be spectacular at something to list it as a skill, you just need to be able to execute the task consistently, to standard, and with little to no supervision. Let's use meetings as an example. If you lead the meetings, emphasize facilitation and presentation skills. If you develop the agenda, maybe make a note about leading operations or internal strategy. If you take notes and distribute them, discuss leading documentation, organizing skill sets, etc. 
Put out that vibe
Sorry for the failed attempt at influencer speak; we'll put "better captions" on our 2021 goal list. In all seriousness… some way, somehow, you need to send signals that you are ready for that next step and ready to kick a** when you get there.
You knew this was coming: tap your network. How? We have a guide to follow up HERE. Yes, maybe the only person you traded business cards with is in finance and you want to be in marketing. Reach out anyway. You never know, their best friend could be in your dream industry. "Hey there, it was great meeting you at X event. I'm reaching out because I'm on the hunt for a new opportunity, and I'm reaching out to my network. Any leads you have on a marketing job or company, please send my way! Happy New Year!" You're welcome.
Resources:
LinkedIn (turn on the "I'm looking" button for recruiters)
@careercontessa on Instagram
This guest post was written by Anna Fontus, the lead for Diversity, Inclusion, and Belonging on the Metro EDGE Leadership Council. She's also the channel owner for the Metro EDGE Instagram account. Have questions or comments? Send her a DM  through the Metro EDGE Instagram, and give us a follow there, too.