Michael Marion
2015 Metro EDGE Program Chair
Drexel University Sacramento Executive Director
and Associate Vice Provost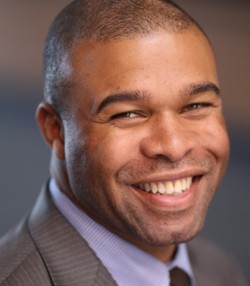 Time for Innovation as we enter the Sacramento Renaissance
Has there ever been a time in recent history where Sacramento is as hot as it is right now? I'm not talking about the temperature; I'm talking about our city itself.
The urban core has become one of the most attractive places to live, do business and enjoy some free time in the country.
September was proof that the Capital City is the place to live, work and play – and not just some catchy marketing line. I'm not sure if our city has had a month quite like we did with the Farm-to-Fork festivities, Metro EDGE 916 Party, the launch of Bright Underbelly and the TBD Fest as the main highlights.
A showcase of our local food dominance was on display as more than 50,000 people attended the farmers' market event on Capitol Avenue and the elegant dinner hosted on the Tower Bridge.
Our trail blazers in the restaurant sector used the 120 different types of crops from the 1.5 million acres of farms and ranches in our region to produce original and unique dishes. Is there any doubt that Sacramento is the undisputed Farm-to-Fork Capital of the country?
Sprouting along the west bank of the Sacramento River, TBD Fest once again proved with a positive message and commitment to sharing ideas that we can be greater than we were yesterday. A collection of our young professionals and key influencers came together for a common cause to ensure art is at the forefront of our mission to grow this city.
Coming off the bounce of last month, a group of Sacramento educators, business leaders and elected officials will once again embark on a study mission. This mid-month trip to Chicago is an effort to understand the challenges other regions face and how leaders there plan to navigate their cities to a more prosperous future.
Now it is time to write our own book. Time to take these ideas, discussions, and lessons to begin a committed effort toward our own innovation.
With major universities and graduate programs at Drexel University, Sacramento State, U.C. Davis and University of the Pacific, we have an educated and willing workforce ready to carry out the plans and steps necessary to achieve our wildest dreams.
Our region's cities and communities are working closely together for the first time in decades. Collaborations between young professionals is at an all-time high. The number of advocates for prosperous growth and change continues to rise. They desperately seek the opportunity. It is time for us to open the door.
We must foster growth and provide resources for ideas that could lead to the next great farming practice, transportation option or business franchise.
Our biggest employers and financiers in the region must step up and give back in a way that will transform these ideas into flourishing companies. Who knows what is truly possible until we decide as a community we will do all that we can to make these dreams a reality.
True innovation is within our grasp here in Sacramento. Let's take ownership of this challenge so that we don't talk about "what could have been" in a few short years from now. It is time to extend our reach and take some bold calculated risks to secure a great future for our region.
- Michael W. Marion, executive director and associate vice provost of Drexel University Sacramento, is the 2015 Metro Edge Chair.