Michael Marion
2015 Metro EDGE Program Chair
Drexel University Sacramento Executive Director
and Associate Vice Provost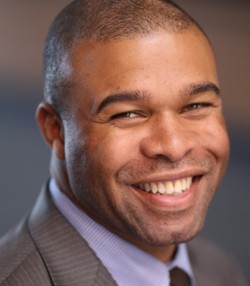 There you are sitting on the patio at one of LowBrau's wood tables, the foam from your favorite IPA still settling into the glass, the scent of duck fat French fries swirling through the air thanks to a little help from the Delta breeze, and you think to yourself, "it doesn't get much better than this."
The truth is, it can get better than this. And it will, if we plan properly and draw other visionaries to Sacramento's core.
Young professionals (YPs) currently living in our state's Capital have a task at hand. We can no longer wait and hope like-minded people under the age of 40 will magically move to Sacramento or even assume the bright and talented ones that are already here, will stay.
It wasn't too long ago this scene at LowBrau was a difficult one to find. The lack of attractive, unique restaurants and bars stunted the desire for young professionals to call Sacramento home.
Today, that is no longer true. The explosion of local breweries, wine bars, locally sourced food options, professional sports teams, music fests and theater productions, to name a few, gives little excuse to why a young professional can't satisfy their appetite for excitement on any given day.
These hot spots and events help create an energetic city. We have a great foundation, but now it is time to own our part in all of this and help make it clear that "Sacramento is THE place for young professionals"
By recruiting and retaining with a specific direction, we will be able to add to the fabric of not just the downtown, but areas like Oak Park, where significant change is underway along Broadway, and in West Sacramento, where the River District is being transformed into an exciting hub of entertainment.
While growing up in Portland, Oregon I was able to watch as block-by-block the Rose City blossomed into one of the most unique and desirable places on the West Coast. Through smart growth and recruitment of young professionals, the pocket communities built a solid connection to Portland's core.
Here in Sacramento, we can take a similar path. South Sacramento, Del Paso Heights, Tahoe Park and Arden-Arcade are areas that are seeking to add more innovative people that are willing to uplift regions that have sought more committed leaders.
As Metro Edge members, we must step up to lead this effort. How can we be the leading voice on the issues and desires of young professionals if we don't take ownership of this initiative?
We are tasked with ensuring the Sacramento region is a desirable place to live, work, study, play, volunteer and contribute for young professionals.
Retention starts with ensuring students with making connections with students who are currently enrolled at Drexel University, Sacramento State, UC Davis, William Jessup University, University of Pacific's Sacramento Campus, Sierra College and the Los Rios Community College District.
Recruitment begins with targeting YPs who are leaving universities in other cities and reaching out to the 20-somethings who are seeking a new place to live that is affordable, yet offers unique entertainment and career options.
We have a lot of work ahead of us to accomplish our goal of increasing the number of educated and talented young professionals in Sacramento.
I don't have all of the answers today, but I hope together we will soon be able to celebrate our accomplishments over a beer or cider at LowBrau, Bike Dog, Pangaea Bier Cafe's, or any one of our many incredible hot spots in Sacramento in the near future.
We can even invite a few new young professionals who have just moved to town to help show them around.
- Michael W. Marion, executive director and associate vice provost of Drexel University Sacramento, is the 2015 Metro Edge Chair.