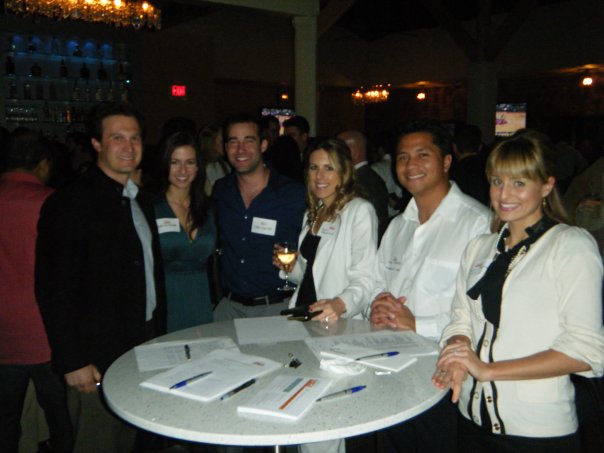 Wow! What an exciting inaugural year (or two) for Metro EDGE! We've come so far from our soft launch at Lounge on 20 where we wrote on napkins the change we want to see in the Sacramento Region, our home! Many of your words included wanting ways for young people to get engaged and involved.
At our launch, and throughout the past 2 years, we've tried to offer our members a chance to collaborate and take action. Mike Heller, Adrienne Bankert and Mayor Johnson spoke about the importance of creating a Sacramento that we want to live in, not just waiting for it to be handed to us.
The Hyatt Regency, Drexel University, Shady Lady, Paragary's Restaurants, Hot Italian, L Wine Lounge, The Greens Hotel, Sacramento RT, Fremont Community Garden, the Boys and Girls Club, Soil Born Farms, Revolution Wines, Mulvaney's B&L, B Street Theater, and so many more local businesses supported our ardent desire to learn, grow, and give as young professionals and leaders in Sacramento.
In thinking about what we've experienced as a new program, I thought I would share what I've learned while serving as your inaugural Chair:
Sacramento will be a destination for anyone (not just us YPers) to live, work and play if we TAKE ACTION and keep momentum.
HAVE A VISION and ask for help! Metro EDGEr's have volunteered with passion, enthusiasm and willingness to get their hands dirty (sometimes literally) to give back to Sacramento.
Engage in something BIGGER THAN YOURSELF! Trying to affect change in Sacramento is so much more effective than complaining! We have had many naysayers, but we believe that we can and will make a difference.
Find a local cause you're passionate about and GIVE, GIVE, GIVE. You'll have no regrets!
Everyone has GREAT idea about what Sacramento should be… SHARE your ideas and COLLABORATE with peers, co-workers, other businesses and friends. Then DO SOMETHING!
If you aren't sure where to start, ask what you can do to HELP!
Thank you for all the wonderful memories and learning experiences you've offered to strengthen our Leadership Council. We appreciate listening to your feedback while hearing your goals and vision for Metro EDGE and for Sacramento. Finally, thank you for believing in Metro EDGE and for supporting us with your time, energy and enthusiasm. Thanks for stepping up to the EDGE with us!
Autumn Heacox, 2009-2010 Chair, Metro EDGE