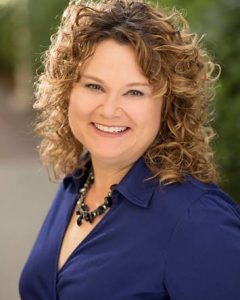 Trish Lindvall
After more than 25 years in parks and recreation, Trish Lindvall joined SMUD in 2012 to focus on her passion - direct employee engagement in the community.
As the SMUD Cares Program Manager, Trish manages SMUD's award winning employee giving and volunteer program, which contributes over 16,000 hours of volunteer service and over $400,000 in personal employee giving to local nonprofits every year.  As part of the SMUD Cares program, she also coordinates SMUD's speaker's bureau, and trains employees at all levels in the presentation skills they need to successfully tell SMUD's story.
Trish has been a requested speaker at local and national events on volunteerism, program management, and public speaking.
Rhonda Staley-Brooks
Rhonda Staley-Brooks is the Manger of Community Development, Outreach & Education for SMUD (Sacramento Municipal Utility District) and was appointed to the role on July 1, 2019.  In this role, Staley-Brooks manages and oversees SMUD's community outreach programs, initiatives, partnerships, trade shows, sponsorship, events and energy efficiency and sustainability education. She also develops and maintains relationships with community-based organizations, businesses and ethnic communities to promote customer education and achieve SMUD's business and community goals in support of our diversity and inclusion principles.
Prior to SMUD, Staley-Brooks has 18-years of experience as an Executive Director of 2 major Non-Profits - Nehemiah Community Foundation (NCF) and Big Brothers Big Sisters of Sacramento. She holds a BA in Child Development and an MBA from Sacramento State.
Staley-Brooks has received numerous local awards including the Sacramento Business Journal Top 40 Under 40 and Women Who Mean Business awards and the CSUS Distinguished Alumni Award to name a few. She serves on the CSUS Alumni Association Board and is an active member of Sigma Gamma Rho Sorority.