Written by Leia Ostermann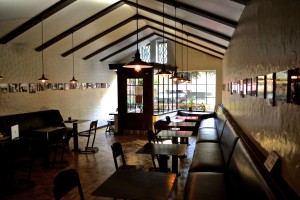 The reputation of Sacramento's thriving coffee culture has continued to flourish, thanks to quality-obsessed entrepreneurs and baristas passionate about the craftsmanship of coffee.
Last year, Sacramento was designated as a top city for coffee lovers with one of the newer additions to downtown topping the list. Insight Coffee Roasters has emerged onto Sacramento's craft – "third wave" – coffee scene as a strong contender for the best cup of coffee in town.
Founded in 2011, Insight is led by a team of young, Sacramento entrepreneurs and coffee aficionados. Insight distinguishes itself by sourcing, roasting and brewing their coffees, training their baristas to identify the different tastes and characteristics of their six key coffee styles and thoughtfully brewing their "house coffee" in a French press every morning. This pride in their craftsmanship is complemented by an overarching desire to "make craft coffee approachable for everyone."
When we spoke with Insight Coffee, they happily explained the difference between a traditional macchiato and the macchiato you might order at a coffee chain, where to travel if you want to source your own coffee beans and listed off classes where we could learn how to roast and brew at home.
Today, the word "macchiato" refers to a different type of drink than its Italian predecessor. In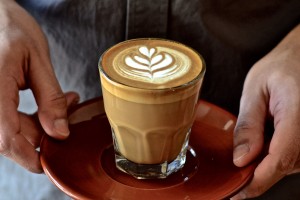 Italian the word "macchiato" means "stained" or "spotted" so the literal translation is "stained coffee" or coffee with a spot of milk. Insight's desire is to stay true to this tradition and serve a macchiato as an espresso with a touch of foam. When a new customer orders Insight's macchiato for the first time, you will overhear the baristas making sure they don't expect a 16oz milk drink, shot of espresso and caramel.
In construction on their fourth location, Insight offers roasting and sourcing classes, classes on brewing techniques and coffee tastings (called cuppings) to all their customers. Insight's next home roasting class is on February 14th at the Southside location on S and 8th streets from 12 p.m. – 2 p.m. Home roasting used to be a common at-home activity. The process is simpler than most people expect and gives you complete control over the freshness, flavors and roast of your coffee
Good coffee requires time, care and thought, and Insight wants to share this knowledge and expertise with Sacramento.
"We want to empower people to control their coffee," said Matt Gale, communications director for Insight Coffee Roasters. "Sacramento is home to many great coffee locations because Sacramento is a place where people appreciate fine craftsmanship: craft breweries, craft coffee and supporting local businesses."
Insight Coffee Roasters have locations on S and 8th, 10th and J Street and in the Pavilions Shopping Center. They offer catering for meetings, coffee tastings, device demos and sourcing and roasting classes at all locations. More information can be found at http://insightcoffee.com/