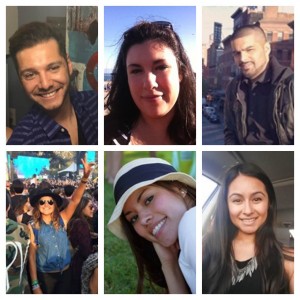 #BWE Best Weekend Ever August 14-16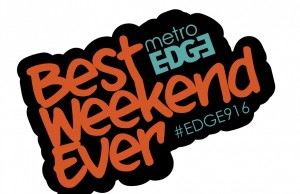 It's not just about where you're going, it's about where you've been.  Sacramento State has been turning out exceptional young professionals for decades! Many have sat on multiple past Metro EDGE panels and forums, and now it's the CSUS MBA's turn to take on The Best Weekend Ever project by showing Metro EDGE how the future YP leaders of Sacramento experience the 916.  Follow along as they show you how our city's cultivated MBAs Engage, Develop, Give back, and Empower during their #BWE!
Friday
Promoting local hair artists and industry the MBAs will start at the ever-trendy Deeda Salon for a fresh look to take on the weekend. #deedamakepretty. The night will start with a group dinner at Nishiki Sushi located in midtown and what Friday night would be complete without some lively dancing out on the town!
Saturday
The morning will start by giving back as the MBAs volunteer at Sacramento SPCA. After some philanthropy they will be off for some fun in the sun as the MBAs float down the American River, while Clarisse competes in the 2015 Spare Time Adult Tennis Championship. The day will end in Cesar Chavez Park with Sacramento's 2nd annual chicken wing festival, Sactown Wings, where local vendors will be serving up their best wings and brews!
Sunday
On Sundays we brunch! The MBAs will enjoy their bottomless brunch at the urban chic cafeteria 15L and later that afternoon the best weekend ever will wrap up with Shawna's softball team, The Masterbatters (Xoso Sports and Social League), playing at Roosevelt Park.
Follow along on social media: #BWE    #EDGE916
Joe Hernandez: instajoeyjoe- insta
Clarisse Baca: clarissebacap- insta
Doni Curkendall: donut687- insta
Sanjeet Singh: san06jeet- insta/twitter
Viri Naranjo: virinaranjo- insta
Shawna Weaver: shawna.weaver- insta
Make sure you share what your best weekend ever is using #EDGE916, #BWE and tagging @metroedge on Instagram and Twitter – let's show them Sacramento's best!