Sacramento's downtown area has come a long way in the last ten years and many want to take it to the next level.  However, the recession has posed challenges to these visions - the downtown mall is struggling, the Railyards project has been slowed by bankruptcy issues, several residential projects have been shelved, and K Street continues to be an eye sore.  What is the state of current development projects in the downtown?  What have been the major development roadblocks?  What does the downtown need and how do we (yes - us EDGErs!) effect change? Join us on December 16th with our two forum experts -- R.E. Graswich and David S. Taylor -- for a round table discussion on revitalizing downtown.
R.E. Graswich is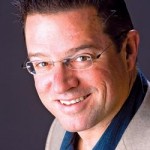 Kevin Johnson's Special Assistant to the Mayor; his responsibilities include policy issues, community relations, and communications. Considering Graswich has been a print and broadcast journalist in Sacramento for 38 years, he has a wealth of knowledge about our city. "He loves Sacramento, has a deep appreciation for our city's history and knows how great Sacramento can become in the years ahead.", said Mayor Johnson.
David S. Taylor i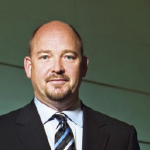 s the president and founder of a full-service commercial real estate development and management company based here in Sacramento. You may be familiar with a few of his projects including: Esquire Plaza, Sheraton Grand Hotel, 1201 K Street, and Sacramento City Hall. These buildings have helped shape downtown Sacramento and reflect David's commitment to add elegance, promote environmental sustainability, and energize the local economy.
Get more event details and register today for the Edgucational Forum : Revitalizing Downtown.
Please leave a comment with any questions you would like to have considered for discussion at the forum.