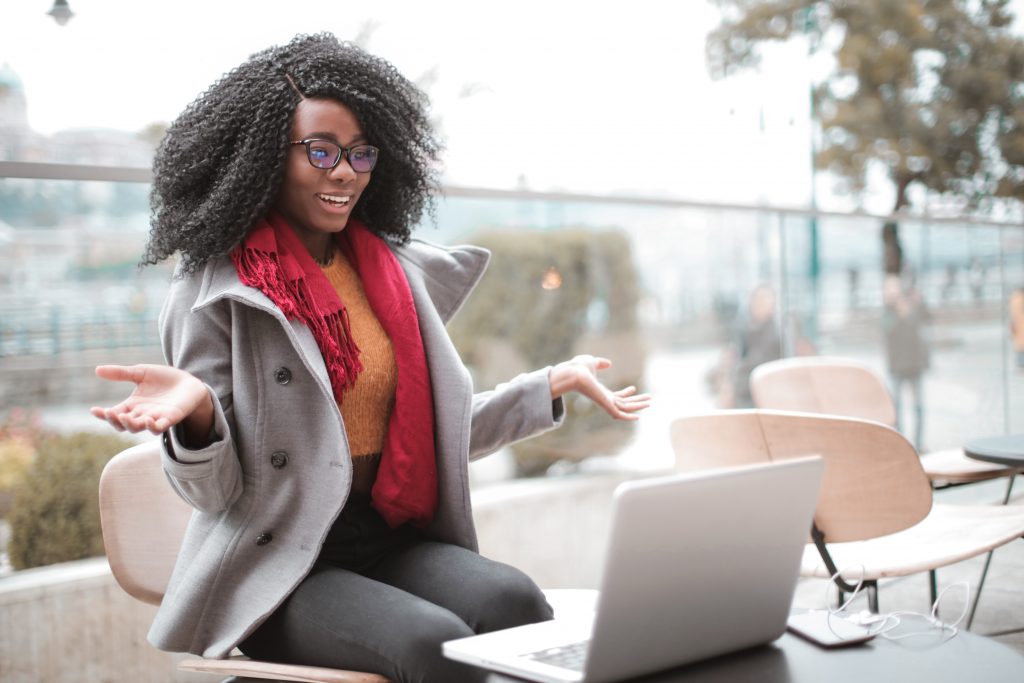 As a young professional, networking is key. Not only for your career development, but as a means to be social with those who are going through similar experiences. Therefore, it is no surprise that many are feeling the lack of social interaction right now. And, of course, you could tune into all kinds of local virtual meetings going on, but with "Zoom-fatigue" setting in, who wants to just listen? How about actually interacting? Is virtual networking an option that is even available to you?
I'm happy to report that virtual networking is a thing, and every day more and more organizations in the Sacramento region are finding a way to integrate it into their monthly event schedule. If you haven't already become a part of a networking group, or are looking to join more, here are some suggestions to help you meet new people while we're in quarantine. 
Metro EDGE
Primarily known for in-person events geared towards Sacramento's Young Professionals, Metro EDGE events and committee meetings are temporarily virtual, thanks to the dedication and creativity of our members. This is exactly why it's the first on my list, not because you're reading this blog on the Metro EDGE website. It's really because there is just simply no better way to network virtually in our area as a young professional. Upcoming online events include Storm the Boardroom, Immersion Days Part 3, Third Annual EDGE Trivia Fundraiser, EMERGE Summit, and many more are in the works. While you can attend if you're not a Metro EDGE member, honestly the magic happens when you join. Once you become a member , you'll have the opportunity to meet with one of our ambassadors who will introduce you to what we have going on and invite you to get involved with a committee. Getting involved is the easiest way to network, plus you'll be contributing to our region. Which makes everyone feel good, right?! 
Creative Mornings - Sacramento Chapter
If you're not familiar with Creative Mornings, this national organization holds monthly, free breakfast lectures that, pre-COVID-19, averaged about 100 – 150 attendees each month in the Sacramento chapter. Similar to Metro EDGE, their monthly event was never meant for a virtual platform. However, they have now settled into a great morning format that includes a 25 minute open greeting prior to their lecture (the pre-lecture networking is such a big part of who Creative Mornings is). Even better, if you see someone you'd like to get to know more, you can hop on over to Creative Morning's website and find them in the member directory. 
Freelancer's Union – SPARK Sacramento
Geared more towards  local freelancers and contractors, SPARK Sacramento is part of the Freelancer's Union national organization which provides resources and insurance options for those running a business of one. Each month, you're invited to join in on a discussion to better yourself as an independent worker and get to know your fellow Sacramento freelancers. 
Find a Volunteer Opportunity
Check out some of the nonprofits you've been following and see if there is a way for you to become virtually involved. This will give you the opportunity to meet people within the organization and open up an opportunity to work within a team. In addition, this year's Storm the Boardroom is July 21. Our most anticipated nonprofit event of the year, Storm the Boardroom gives you the opportunity to learn what it means to serve on a Board of Directors, as well as find out what nonprofits have board vacancies where you could be of service. Nonprofits are looking for active young professionals who are ready to jump in and "do the work." So, if this is you, get involved!
Your Spiritual Center of Choice
An option you may not have thought of: small groups at the spiritual center of your choice. Most spiritual communities have their groups listed on their website, giving you the opportunity to see the topics discussed, the schedule, and who to contact to join. This may be perfect for you if you're looking to dive into your spiritual journey, or get to know more people in a church you've already been involved in. Sacramento is known for its diverse religious community, so finding the right one for you is simply a Google search away.
In closing, there are so many ways to network in the Sacramento region virtually. This blog post simply names a few. Take some time to do a search, check out Eventbrite, or even ask your connections on LinkedIn how they're networking. Finding your online tribe is easier than you think!
This is a guest blog by Celia Coughlin-Surridge. Celia is new to Metro EDGE this year and serves on both the Engage and Communications Committees. Dedicated to working with nonprofits in the Sacramento region, she opened her marketing firm, (Modern Roots Marketing), alongside her mother in late 2018 with the mission to simplify online marketing for smaller organizations. A mom to five cats and one little boy, she and her husband live in Carmichael.