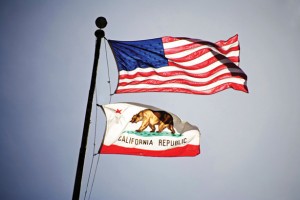 It's the middle of February and this week's forecast for Sacramento calls for sunny skies and temperatures in the low 70s. Runners and walkers will be circling the Capitol, families will be feeding ducks at McKinley Park, and there won't be a single pair of mittens on freezing hands in the entire Sacramento region. On a beautiful weekend like the one on the horizon I doubt you would find any Sacramentans miserable about the place they call home. And yet, that's exactly what Forbes Magazine labeled the city we call home – 5th on their index of America's Most Miserable Cities.
The Bee was right to say this "miserable" ranking has hit a nerve.  As a region we have clear challenges, but to be ranked as the fifth most miserable city is absurd. Yes, Sacramento has been struggling to recover from the recession. The two biggest economic drivers of the region, government and real estate, have been hit hardest in the last few years. We want and need more jobs. We want and need the housing market to revive. Sacramento's higher than average unemployment rates have caused the quality of life in the region to be far less than its potential, but as a community we are working to improve these statistics.   Even in this economic downturn, Sacramento has made great strides to make this region a desirable place to live and do business. Everyday Sacramento is proving their economic vitality and making it a better place to live, work and play.  Just look to K Street's newest residents, Dive Bar, Pizza Rock and District 30 – a great place to experience downtown's revitalization in progress.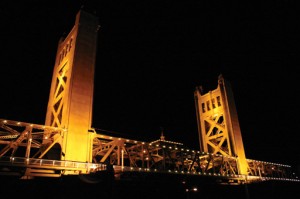 Clearly the writers and editors of Forbes don't live here – or visited for that matter – or they would have realized the quality of life that has and will continue to thrive in this region. When I think about this city, I think of our flourishing farmers markets with some of the best produce in world, eating at our renowned local restaurants, cycling on the American River Parkway, experiencing our celebrated art community on Second Saturday art walks or the newly expanded Crocker Art Museum, enjoying great live music at Concerts in the Park on warm summer nights and cheering for our beloved sports team, the Sacramento Kings.
I could go on and on about what makes Sacramento a special and very un-miserable place to live.  One of the best examples is the region's impressive collection of young professional talent. At Metro EDGE, we're uniting these up and comers with the common goal of making Sacramento the best city it can be. We simply won't settle for being named a "miserable" city and believe we're up for the challenge to prove Sacramento is a model city for economic revitalization.
Alexis Fitzpatrick
2011 Metro EDGE Chair