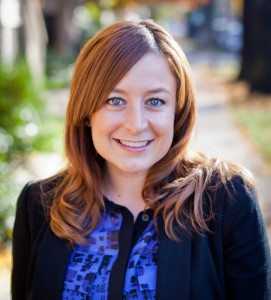 The Sacramento region is the most exciting place to be young today. One of the best U.S. cities for people 35 and under, Sacramento and the region that surrounds it thrives with the support of its vibrant professional community. It's an exciting time to be a young professional in Sacramento, and an even more exciting time to be a member of Metro EDGE. Together we can establish this region as the top destination for young professionals to live, work and play!
We accomplished a lot in 2013. Young Leaders Connect had over 600 attendees, Day on the EDGE fundraised nearly $4,000 for Sacramento Children's Home, Executive Insight challenged 125 young professionals to raise their own bar and more than 20 events and activities helped engage, develop, give and empower Metro EDGE members. I'm overjoyed to carry the positive momentum Metro EDGE has generated in our region as we move into 2014.
Launched in 2009, Metro EDGE has grown into one of the largest programs for young professionals not only in our region but the state. In just four years, we've become nearly 500 members strong, formed a focused agenda to engage our peers in a premier network, develop critical business skills, give back to the community and empower civic participation. In other words, Metro EDGE has become a regional powerhouse for young professionals. As we inch toward our 5th year anniversary next September, get ready for more!
This is the year of YOU! The focus will be providing you with more benefits and opportunities for growth and development – both personally and professionally. Expect bigger and better networking opportunities, more diverse events and programming, increased leadership and career development, innovative ways to give back, new partnerships and initiatives and a catalytic event to activate the talent in our region – EMERGE Summit.
As a member-driven program, Metro EDGE is only as successful as its members make it. Make your membership work for you while extending your professional, charitable, civic and social skills. Whether it's on a committee, attending an event, or participating in activities to better yourself or our community, you can raise your own bar.
I encourage you to explore this website for more information about Metro EDGE, our events and activities, Leadership Council, and committees and follow us on social media for the latest updates.
Don't hesitate to contact me directly to tell me about your experience in EDGE and/or ask questions.
I can't wait to kick off the "year of the young professional" with YOU!

Emilie Cameron
2014 Program Chair (Sr. Public Relations Manager, 3fold Communications)