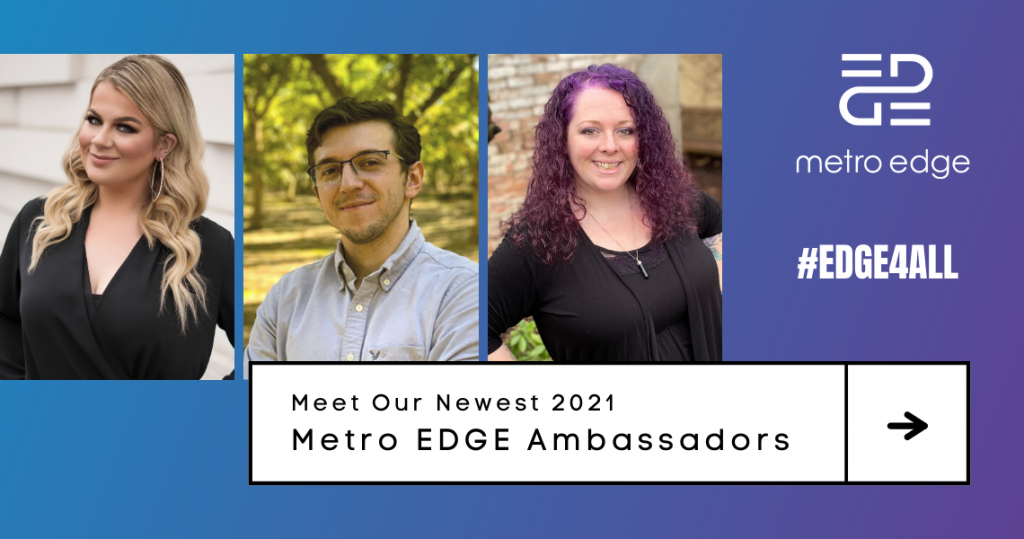 2021 brings in a new year, and a new class of Metro EDGE Ambassadors! While we may have to meet virtually for now, our Ambassadors are excited to welcome new EDGE members and help current members get the most out of their membership. Metro EDGE Ambassadors are here to provide a helping hand and a warm smile as they point you in the right direction. Let's meet your Ambassadors for the first half of 2021: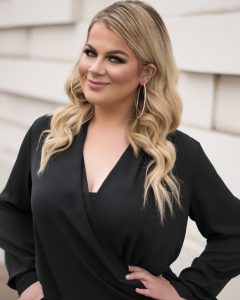 Lauren Sater, Unleashing Leaders - "I am a Sacramento native working as the Change Agent Manager for Unleashing Leaders. I joined Metro EDGE to not only network with other young professionals in our region, but to gain long lasting connections. As a Metro EDGE Ambassador, I am looking forward to engaging with new members and helping connect them with all the necessary resources to make their membership valuable." 
You can connect with Lauren on LinkedIn.
John Harrington, Unleashing Leaders - "There's no "I" in "TEAM" just like there's no "I" in EDGE. I wanted to be an ambassador as a way to welcome young professionals to the community and act as a support pillar for those curious or unsure of how to make the best use of their time and energy at Metro EDGE. We're in this together, and I know that together we can make the most of ourselves and the Sacramento region!" 
You can connect with John on LinkedIn.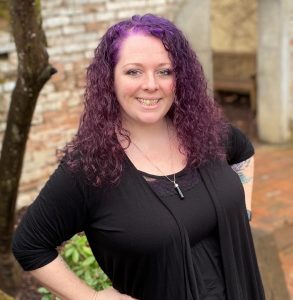 Celia Coughlin-Surridge, Modern Roots Marketing – "Serving as the 2021 Ambassador lead, I originally joined Metro EDGE the day before we went into quarantine. During the turbulent year that was 2020, I fell in love with the camaraderie and support I found within Metro EDGE and am thrilled to be able to welcome and provide support to our new members in 2021. I'm a firm believer that even through Zoom, chat, social media, and other online forms of communication, we can all still Engage, Develop, Give, and Empower!" #EDGE4ALL
You can connect with Celia on LinkedIn.
If you're a current EDGE member and you'd like a Metro EDGE Ambassador to reach out to you and help you find ways to get the most out of your membership, fill out the Ambassador Request Form here. An Ambassador will respond within 2 – 3 business days.
Heads Up! Recruitment begins mid-May for two more Ambassadors interested in supporting our members through the second half of 2021. If you'd like to apply, fill out the Ambassador Application Form. Please note, you must be a Metro EDGE member in order to be considered for our Ambassador program.
Celia Coughlin-Surridge serves on both the Engage and Communications committees and is the Metro EDGE Ambassador Lead. A member of Metro EDGE since early 2020, Celia is dedicated to welcoming our new members and helping them find ways they can maximize their membership benefits while we're in this virtual landscape. Celia is an online marketing consultant and can be found on LinkedIn.