Executive Insight gives you and fellow young professionals direct access to face time with a group of inspiring regional leaders. Bring a list of your burning career questions because these executives will be your mentors for the night! Register HERE!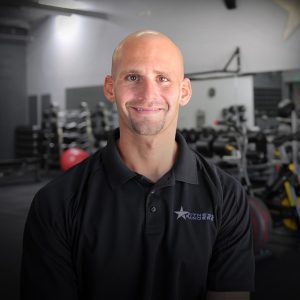 Adam Attia – Founder & Owner, Fitness Rangers Bootcamp
Adam Attia is the owner and founder of Fitness Rangers LLC. After graduating from UC Davis in 2003, Adam began working at Arden Hills Resort as a personal trainer. In 2006, Adam started Sacramento's very first outdoor fitness bootcamp in East Sacramento, and his program quickly grew to the parks of Carmichael, Rocklin, and Folsom. In 2011, Fitness Rangers was recognized by Shape Magazine as the most popular workout in Sacramento. In January of 2012, Adam opened Fitness Rangers brick and mortar gym in East Sacramento.
Fast forward to today – Fitness Rangers celebrated their 10th anniversary in January of this year and continues to grow stronger than ever. With over 30 employees and 10,000 square feet of space to hold classes like BootCamp, Yoga, Pilates, Barre, Crossfit, Cycling, Small group and Personal Training, Fitness Rangers offers something for everyone with over 110 group exercise classes per week.When Adam isn't coaching or taking a class at Fitness Rangers, he enjoys spending time with his wife, Jessica, and two boys, Simon (7) and Niko (4).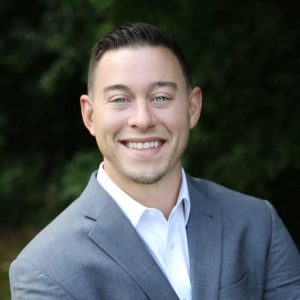 Brett Freer – Real Estate Agent, Freer Realty Group
As a Northern California native, Brett Freer has been helping families with their real estate needs in the area that he calls home for the last five years. In those five years, he has quickly earned his title as one the top 500 producers in all of the Sacramento region. With over 250 families served and 100 million in sales volume, he prides himself on doing business from the heart and making buying and selling not just a transaction, but also a fun and exciting experience. As a mentor of the 10 agents that make up Freer Realty Group, Brett has grown from a single agent to a team leader, and thrives on helping new agents succeed and flourish. If you are looking for someone who knows what they're doing in the real estate market and loves doing it, Brett is your guy!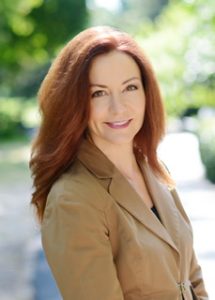 Cathilea Robinett – President & CEO, e.Republic
Cathilea Robinett is President and CEO of e.Republic, where she oversees sales and operations for the company's award-winning media platforms, websites, conferences, events, and national research and advisory groups. In 2014, she launched her legacy project – the Women in Government Leadership Program – to increase the number of women elected officials in the state and local government market. She also served on the board and as Chair of the Theodore Roosevelt Presidential Library Foundation. Cathilea has been recognized for numerous national and local awards, including NASCIO's National Technology Champion Award, Outstanding Women Leadership Award from the Sacramento Chapter of the National Association of Women Business Owners, and the Greater Sacramento Business Hall of Fame Laureate award from Junior Achievement. 
Cathilea is a frequent speaker for government and education organizations worldwide, including the United Nations, Harvard University, the State Legislative Leaders' Foundation, the National Conference of State Legislatures, the Council of State Governments and the World Congress on Information Technology. Her expertise in government, education, technology and business has made her a trusted advisor for both government and industry leaders throughout the United States, and she has been quoted frequently in publications including the Washington Post, the Los Angeles Times, Forbes and more.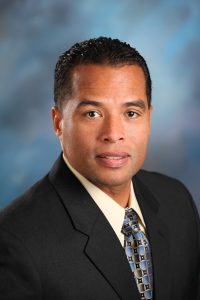 Daniel Hahn – Retired City of Sacramento Chief of Police
Daniel Hahn recently retired from a distinguished career of over 34 years in law enforcement. Chief Hahn was raised in the Oak Park neighborhood of Sacramento, and witnessed gun violence, including a murder when he was nine years old, and was arrested for resisting an officer when he was sixteen years old. His younger brother was also the victim of gun violence when he was murdered in downtown Sacramento in 1992. Although he never considered a career in law enforcement growing up, Chief Hahn was persuaded to apply for the Sacramento Police Department while attending Sacramento City College. 
He was hired as a Community Service Officer in 1987, and climbed the ranks throughout his career until 2011, when he was sworn in as Roseville's 15th Chief of Police. He served as the Roseville Chief of Police for over six years before coming back to his hometown as the first African American Chief of Police for the City of Sacramento . Throughout his career, Chief Hahn has been honored with many awards and is a member of organizations such as the California Police Chiefs Association. Today, Chief Hahn is an adjunct professor at his alma mater, California State University, Sacramento. He is also a proud father of two daughters, and dedicated husband to his wife, Katrina.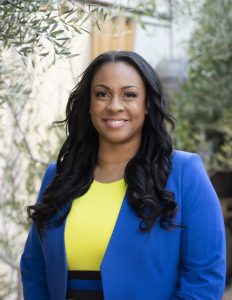 Dawnté Early, , PhD, MS – President & CEO, United Way California Capital Region
Dr. Dawnté Early is a well-respected thought leader in health equity, public health and mental health. She currently serves as the President and CEO of United Way California Capital Region, leading the organization into its 100th-anniversary year of building stronger, healthier and more compassionate communities. She also serves as a councilmember of West Sacramento.
Prior to United Way, she was a leader at the Department of Public Health and the Mental Health Services Oversight and Accountability Commission, and was influential in the areas of behavioral health and criminal justice reform. She was also actively involved in initiatives such as Obama's My Brother's Keeper, West Sacramento Aging Commission, and the Yolo County First 5 Commission. She earned a Master's in Child Development and a PhD in Human Development with a minor in Quantitative Psychology from UC Davis. As an active community member and passionate volunteer, she leads her daughter's Girl Scout Troop, and coaches basketball.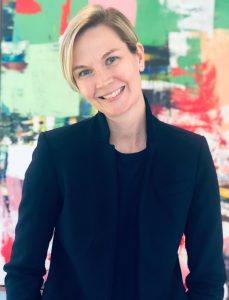 Jen Warner – President, Raley's
With close to twenty years of experience in the retail and supply chain industries, Jen currently serves as President of Raley's.  As President, Jen is responsible for the performance and growth of more than 120 stores in California and Nevada and the company's related distribution and production operations. Jen is a people-focused leader, committed to carrying forward Raley's purpose of changing the way the world eats, one plate at a time.
Jen joined Raley's in 2020 as Chief Administrative Officer (CAO) and worked with the leadership team to deliver on Raley's long-range strategic plan. In her CAO role, Jen was accountable for the company's Legal, Risk, ESG, Corporate Strategy and Project Management Office (PMO) functions.
Before joining Raley's, Jen served in leadership positions at several multinational public companies, including Con-way Inc., XPO Logistics, Inc. and Columbia Sportswear Company. Jen's background is in law, and she began her legal career in private practice at Davis Wright Tremaine and Stoel Rives. She received her law degree from the University of Virginia School of Law.
Jen is originally from Salt Lake City, where she grew up in the grocery business, working alongside her grandfather at his corner market. She is a loving mom with two children who love sports, acting, art and skateboarding.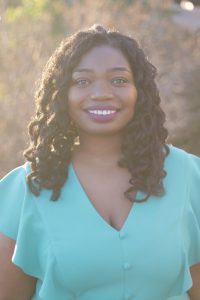 Jeneba Lahai – Executive Director, Yolo County Children's Alliance (YCCA)
Jeneba Lahai serves as the Executive Director of the Yolo County Children's Alliance (YCCA), a non-profit that provides wrap-around and direct services to families in need as well as the Child Abuse Prevention Council of Yolo County. In her role, Jeneba has made a remarkable impact in the agency's growth and development, community engagement, and inter-agency collaboration by establishing relationships with key partners in Yolo County, and developing programs to meet the needs of the community. Jeneba also serves as board chair of Yolo County's Homeless and Poverty Action Coalition, member of the Yolo County Health Council, member of the Yolo County's Head-start policy council and a board member of the West Sacramento Housing Development Corporation.
Jeneba is an immigrant from Sierra Leone, West Africa, and a graduate of California State University, Sacramento. Prior to joining YCCA, she served as the manager of one of Sacramento County's Birth and Beyond Family Resource Centers. In her spare time, she volunteers as a member of the managing council of her yoga meditation center as well as the Sacramento chapter of Black Women Organized for Political Action (BWOPA).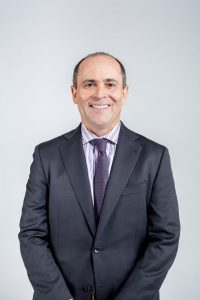 John Rinehart – President of Business Operations, Sacramento Kings
John Rinehart enters his 23rd season with the Sacramento Kings, fifth as President of Business Operations. John oversees the day-to-day operations for the Kings and Golden 1 Center, the organization's real estate business holdings, entertainment portfolio, and revenue development strategy.Previously, he served as Executive Vice President, Business Operations and Chief Financial Officer where his duties included contract negotiation, player contract compliance and analysis (NBA Tax and Escrow system), financial analysis, financial reporting, budgeting, financing administration, arena programming and services, legal affairs, insurance and tax requirements. 
Prior to joining the Kings, John spent two years as the Director of Finance for Anaheim Sports, Inc., where he oversaw the finance and accounting functions of the Anaheim Angels, Anaheim Mighty Ducks (NHL) and Edison International Field of Anaheim. He also spent two seasons as manager of financial reporting for the San Francisco Giants. Prior to beginning his career in professional sports, John spent five years with the public accounting firm, Price Waterhouse Coopers LLP, in San Francisco.John graduated with a Bachelor's Degree in Accounting from Villanova University in 1991. He and his family reside in the Land Park neighborhood of Sacramento.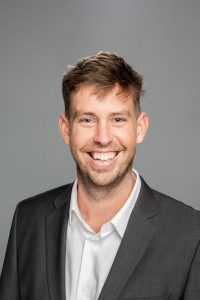 Matt Hart – President, Momentum
Matthew (Matt) Hart is an expert in program ideation, project development, and partnership engagement to effectuate the rapid development of innovative alternative energy infrastructure. Matt is one of California's foremost experts on the utilization of incentive programs designed to foster the growth of emerging industries that create significant local benefits, including clean technology job creation and workforce training along with the reduction of criteria pollutant and greenhouse gas emissions.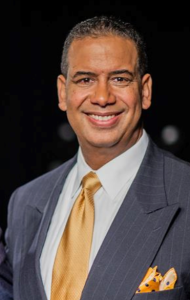 Scott Syphax – President & CEO, Syphax Strategic Solutions
Scott Syphax is the President of Syphax Strategic Solutions, a California-based management consulting strategic advisory company focusing on the real estate, healthcare, and financial services industries. Previously, Scott was the Chairman & CEO of The Nehemiah Companies, a Sacramento based social enterprise and real estate development firm that operated the Nehemiah Program, the nation's largest private downpayment assistance program, providing a total of $1.5 billion in down payments to over 325,000 families across the United States.
Scott's work in real estate development and creating homeownership opportunities has been profiled in publications ranging from The Wall Street Journal to Builder Magazine.  Scott is also the Emmy Award-winning Executive Producer, Head Writer, and Host of the California Capitol's program of record, PBS KVIE's Studio Sacramento, highlighting the issues and newsmakers that shape California and the nation. In May 2002, Scott was named one of North America's 100 top directors of corporate boards in North America by the National Association of Corporate Directors.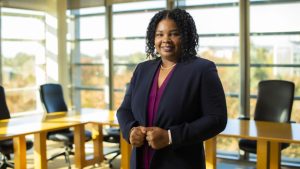 Valerie D. James, J.D., Esq. – Assistant Dean of Student Affairs, UC Davis Graduate School of Management
Valerie D. James is the Assistant Dean of Student Affairs for the UC Davis Graduate School of Management, where she leads the teams responsible for admissions, enrollment management, and student services for the UC Davis MBA programs. Valerie has 20 years of legal experience and over 11 years of higher education, professional, and student experience working in the areas of admissions and student affairs. 
After receiving her Juris Doctor degree with honors from the University of Arkansas at Little Rock William H. Bowen School of Law in 2008, Valerie served as the assistant dean for admissions, scholarships and student affairs, for her alma mater. She led the school's administrative and student programming, including admissions, enrollment management, scholarships, student affairs and diversity initiatives. She also recently served as the Chief Operating Officer for an underserved, minority K-12 school district in rural Arkansas. In her spare time, James is an avid runner who loves to travel, listen to live music, paint, and spend time with her husband and family. 
Register today! https://www.metro-edge.org/edge-events/executive-insight-4/