Emerge Summit on March 27 is a half-day event at the the Crest Theatre dedicated to empowering, motivating and showcasing young professionals in the Sacramento region.
The event will feature 11 breakout sessions, each hosted by a local young professional leadership group. Over the next month, Metro EDGE will feature blogs from each group, highlighting the different sessions and getting you ready to own your career, your community and your city. #OwnIt.
Emerge Summit Breakout Session – Personal Development
By Rick VanDermyden and Amanda Merz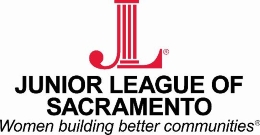 For more than 70 years the Junior League of Sacramento has empowered women to be civic leaders in our community. The growth of the Junior League is dependent upon our members. Affiliating our organization with Metro Edge provides the perfect synergy to improve both our organizations and the city.
Our motto, "Women Building Better Communities" encompasses all that we believe; a strong community entrenched in trained civic leaders who work tirelessly for the good of those we serve. We know that effective community service calls for leadership, advocacy, technical assistance, and grantmaking, as well as building coalitions with other volunteer organizations and non-profits.
With a current membership of more than 800 women, our impact within the community continues to grow every year. Many of our members are involved with Metro Edge, and we are excited to host a breakout session at the second annual Emerge Summit.
Are you looking to find your passion and enhance your professional career? Our breakout session will explore the topic of personal development, and will be lead by personal and corporate leadership coach Rick VanDermyden. Specializing in growing and developing individuals, small businesses, and corporate teams, Rick's passion lies in helping others reach their full potential so they can live and lead with greater significance.
Rick believes that influential leadership begins with effective self-leadership. In this session, you will explore what it means to "own" your personal development, career, and life. Rick will help you discover and strengthen your gifts, then teach you how to leverage them for greater impact. Don't miss this opportunity to develop yourself, improve your self-awareness and expand your influence. #OwnIt!