It's Time Sacramento Embraces Its Transportation Needs - A Message from the Metro EDGE Chair

Michael Marion
2015 Metro EDGE Program Chair
Drexel University Sacramento Executive Director
and Associate Vice Provost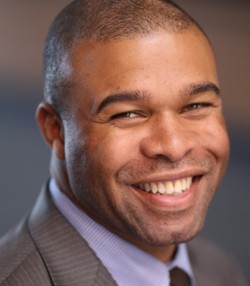 The term "Sacramento is for nothing" was once commonly used to describe how the city and its people would complain about an issue, would rarely offer a solution, and turn down any ideas that would be brought forward.
The slogan has dwindled in recent times as the construction of the new arena and subsequent interest in downtown has reenergized our business and real estate climate.
But when it comes to transportation in the Capital City, the harrowing phrase still seems to fit all too well.
We want to add thousands of jobs and tens of thousands of homes in the city core, yet we cannot expect the current roadways and transit system to handle such an influx of people.
Current traffic and parking woes blare louder than a car horn for something to be done, but often key votes and options are quickly struck down in a blink of a stop light.
Let's switch form red to green when it comes to transportation improvements.
We need more alternative options if we are to see the smart growth we desire. That includes a streetcar system and more bike trails/paths to ensure our downtown transportation is an attractive option over standard vehicles.
It is apparent we must work even harder to educate and promote the benefits of a streetcar after Measure B was defeated last month. The fees associated to help fund the project are minimal and the line could serve not only as a way to reduce traffic, but to entice tourists to visit as well. The economic impact is reported to be in the billions over the next 20 years. It's an investment we can't afford not to make.
For users, the streetcar offers a cheap solution (proposed $1 fee) to move between major points in the city and West Sacramento. It also comes without the hassle of looking for a parking spot.
Public transit is not the only area that we need to focus our time, money and energy. When building and repaving roads, we need to begin to make bikes as much a priority as cars. Proper lanes, routes and trails will improve the safety of cyclists and help entice more to pedal instead of filling up the gas tank.
The weather allows for commuters who live from East Sac to West Sacramento, and from Land Park to the River District, to make it to work in a timely manner without subzero temperatures inflicting frost bite on the way. Sometimes these very commuters will ride and pedal on the same trip.
To accommodate these commuters, it is critical that we continue to make improvements to our light rail trains and future street cars so that they are outfitted to transport a large number of bikes.
The environmental advantages of these improvements are clear, but the economic and social impact will be just as great.
More people in and out of the city core will help increase the vibrancy of our hotels, restaurants, bars, entertainment centers, parks, and retail stores. Consumers want access and the easier we make it for them, the more we will see dollars flow into downtown and midtown Sacramento.
Socially, the overall education of the community will spike as more forward thinking people descend on the grid to create a natural innovation hub.
How much is it going to cost us too continually say no? How much revenue and sales are going out of town? How much longer can we sit in traffic with no plan in place to fix the problem?
Let's get a new transportation plan in gear. It is time to move forward, embrace new ideas, and improve on the ones we already have.
Doing nothing is no longer an option.
- Michael W. Marion, executive director and associate vice provost of Drexel University Sacramento, is the 2015 Metro Edge Chair.