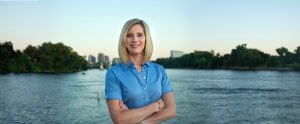 Jenna Abbot
Jenna Abbott is a creative business developer with a strong background as a leader and entrepreneur.  She has spent her career working with both for-profit and nonprofit entities who wish to create strong pathways to success.  Currently Executive Director for the River District, Jenna is well known throughout the Sacramento region for her ability to formulate strategic plans with measurable outcomes and her track record of successful implementations.  Her ability to deliver complex projects on time and on budget and to form relationships that benefit her employers have led to many accolades and awards. She holds a designation as a Certified Zero Waste Practitioner completed in 2018, was named the Sacramento Police Department's Business Partner of the Year in 2016, was awarded both the California State Assembly Nonprofit of the Year and the Martin Luther King Changemaker Award in 2015 and was chosen as the Sacramento Kings Community All-Star Award in 2014.  In addition, she has been recognized numerous times by the State Assembly, Congress and Senate for her outstanding contributions to the community she has served.  Jenna is a graduate of the Sacramento City Management Academy and the FBI Citizen's Academy, an alumnus of Leadership Sacramento, and has traveled to Washington DC as a delegate on the Metro Chamber's Capitol to Capitol program every year since 2013.
In 2016, Jenna moved with her husband and soulmate, Jon Kirkham, from outer suburbia to Midtown Sacramento in order to better enjoy and participate in the renaissance of the city core.  Ever the entrepreneur, in addition to her thriving environmental consulting business, Jenna started not just one but two side hustles: Rodan + Fields Skincare Consultant and short term rental hostess of an Airbnb known as The Green Door Guest House. Jenna and Jon may often be found walking "the grid" with their two standard schnauzers, Piper and Merlin, who are minor neighborhood celebrities due to their envy-inspiring hipster beards.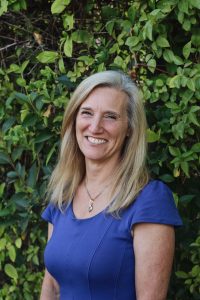 Lisa Culp
By age 13, Lisa Culp knew she wanted to make a difference in the community, and did so by helping those who founded Sacramento Loaves & Fishes bring food to people experiencing homelessness near the railroad tracks. A long-time activist and voice for justice and human rights, Lisa spent 10 years working in Nicaragua with
children orphaned by the Contra war and with microloan projects for women. When she returned to the United States, she continued working with those struggling to survive by creating various programs with Sacramento Loaves & Fishes and Sacramento Cottage Housing.
One of the projects Lisa designed grew into the independent nonprofit Women's Empowerment, which Lisa still leads today. Women's Empowerment educates and empowers women who are homeless in Sacramento with the skills and  confidence necessary to secure a job, create a healthy lifestyle, and regain a home for
themselves and their children. Since the organization was founded 19 years ago,more than 1,600 women once homeless have graduated from Women's Empowerment with their 3,700 children. Last year, women in the program secured 186 job placements.
Because of Women's Empowerment's unique ability to help homeless women break the cycle of poverty, the organization was featured on The TODAY Show in 2015 as a national model to help end family homelessness. In 2016, it was featured on CNN's Impact Your World. In 2014, Women's Empowerment was named Organization of the Year in the Women's Appreciation Awards hosted by Congresswoman Doris Matsui, former Assemblymember Roger Dickinson, and former Senate President pro tem and current Mayor of Sacramento Darrell Steinberg. In 2017, Assemblymember Kevin McCarty selected Women's Empowerment as a California Nonprofit of the Year. In fall 2017, former Governor Jerry Brown chose Women's Empowerment as the site of his signing ceremony for the Women's Caucus bill package.
Lisa has received numerous awards for her work. In 2008, she received the Woman of the Year Award from the National Association of Business Women for her vision in founding Women's Empowerment. In 2010, she earned the Soroptimist International Ruby Award for her efforts to serve people who are homeless, a distinction granted on an international level.
Lisa is a member of the Sacramento Employment and Training Agency Community Action Board and the Sacramento Women's Commission. She studied at UCLA and University of Grenoble in France and received her bachelor's degree from UC Davis.
Kristina Calderon
Scheduler for Assemblymember Monique Limon, bio to follow.