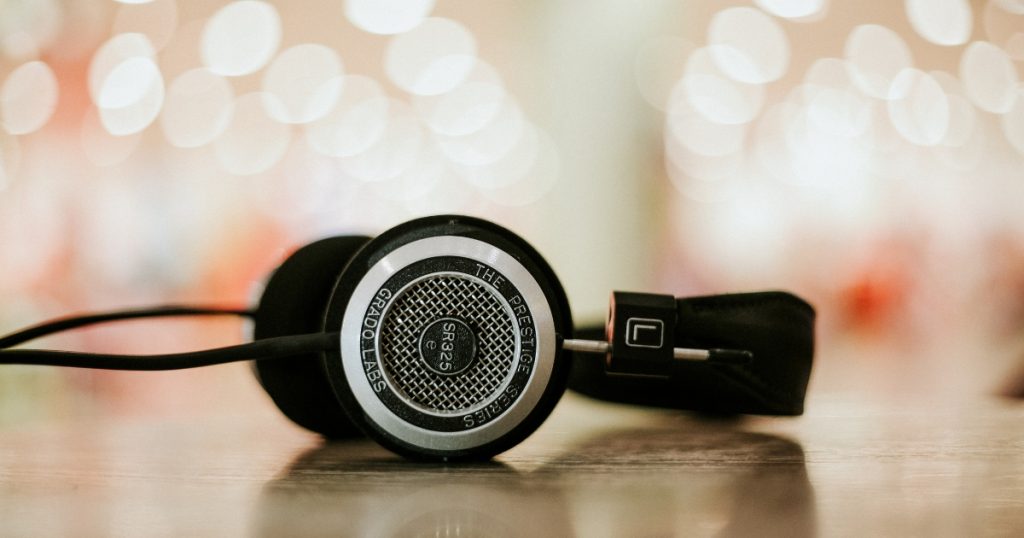 Serial. Joe Rogan. Stuff You Should Know. Ten years ago, these titles meant nothing. Now these names are synonymous with impactful podcasts that span true crime, culture and random facts. Ok, Joe Rogan was around ten years ago but I like him better post-Fear Factor host.
According to a recent Vulture article, there are some 660,000 podcasts in production right now and 28 million episodes available. Podcast Insights shares that just over half of Americans have listened to a podcast.
Podcasts are finally entering mainstream consumption, but so what you say? True crime podcasts are a dime a dozen. Joe Rogan is insane. Stuff You Should Know is a bunch of stupid, useless information by these boring guys.
Whether you're a dedicated podcast listener, casual listener or have never heard one, podcasts can be a tremendous asset as a YP. Brendon Burchard, author of High Performance Habits, has called your phone a weapon of mass distraction. The same rule can be applied to podcasts.
I think of podcasts as another tool in your portfolio to grow professionally. Podcasts are an invaluable tool I've used to learn more about a client's industry and understand current trends. And, I follow the well-known podcasts in my industry to stay up to date on best practices. Here are a few ways you can leverage this growing audio vertical:
Stay Informed about Current Events and Industry Trends
There are only so many articles and email news roundups we can get to each day. Thankfully, podcasts can help you stay informed with quick bits of news and industry insights. Most mainstream media offer a regular morning news podcast, as well as specific podcasts that cover current events. Try listening to one of these programs in the morning to get a jump on your news coverage.
Save Time and Actually Multitask
When I started writing this, I took note of all the times I regularly listen to podcasts:
Workouts

Morning and evening commute

Trips to the grocery store

Housework
I really only listen to podcasts when I'm doing an activity that is a little less mentally taxing. In other words, I'm multitasking. I am literally using wasted time to learn, laugh or continue to grow professionally. The last time I went to the DMV, I finished a four-hour podcast about a new investigation on a new location about Amelia Earhart's missing plane. Time well spent, right?
Continue Your Education
Podcasts cover any topic you can think of and are produced in a variety of styles. But nothing can take away the obvious value podcasts have to continue your learning and education. Few free mediums offer the scope and scale of podcasts. Look, we're not saying you can earn a degree through listening to podcasts, but it can give you a tremendous amount of context. If you're looking for some insight, consider browsing through podcasts.
Podcasts That We Like
We never stop thinking about ways to develop and that's why we love podcasts. For those of you looking for podcast recommendations, here are a few favorites from the Metro EDGE Leadership Committee:
Anne Descalzo, 2019 Metro EDGE Chair
The ONE Thing: It's motivational professional development content and it teaches practical ways to be more productive.

WorkLife with Adam Grant: Especially the newest episode, which is about networking for people who hate networking. The podcast focuses on one topic at a time with a few different content experts.

The Joe Rogan Experience: It's a guilty pleasure but when he has content experts on the show, they are fascinating. He usually lets them do most of the talking and it makes for good conversation at networking events when you learn something new that almost anyone can relate to.
Lauren Ellis, Communications Committee Chair
Almost 30: For millennial women interested in health and wellness. I love this one because they tackle real, everyday topics that millennial women want to discuss.

NPR Fresh Air: For the person who appreciates the art of storytelling. I always learn something new about someone I didn't know before. Plus Terry Gross, the host, has a super calming voice.
Joe Hernandez, Metro EDGE First Vice Chair
The ONE Thing: This podcast offers invaluable advice, skills, and content that are needed to keep me equipped and motivated as I strive toward my personal and professional goals.

Manager Tools: This is a great podcast that breaks down important leadership skills into digestible segments that help me become a more effective manager.
Chad Roberts, Emerge Committee Chair
The Tony Kornheiser Show: Nominally a sports show but also covering the world of politics and news with a hilarious host.

The Bill Simmons Podcast: Great conversations with regular guests, athletes, and other newsmakers.   
My favorites include:
Rise Together: One part motivational, one part parenting advice, one part life advice. Rachel Hollis and her husband Dave discuss a range of topics about their business, family and life in general.

Ted Radio Hour: Guy Raz, who has one of the most recognizable voices, hosts a mashup of TED talks. Some will make you sad, some will make you confident and others will literally make you question everything.

Astonishing Legends: This is a guilty pleasure and a podcast I stumbled across several years ago. They do multi-episode shows about unexplained phenomenons, hauntings or strange events. It has nothing to do with anything I work on and that's why I like it.  
---
This is a guest blog post by Evan Harris, Metro EDGE Communications Co-Chair. Evan currently works for Edelman Public Relations. He previously worked for the California State Assembly and is a graduate of the University of Oregon. Outside of the office, you can find him and his wife chasing their three kids, hiking or planning their next trip to Lake Tahoe.